bulb

Bulb is a free app that allows users to create digital portfolios to showcase their skills. Bulb is available for desktop or mobile devices.
What are the benefits?
No coding skills are necessary to create a portfolio in bulb.
A bulb electronic portfolio can be shared through a link or QR code.
Users can add multimedia to their portfolio, making it more interactive and engaging.
Bulb is ad free and FERPA compliant.
What are the drawbacks?
Users must register with an email address.
It is unknown if the bulb app is accessible.
How can it be used in education?
Teachers can use bulb to teach writing across a curriculum.
Bulb can be used to help learners create electronic portfolios to collect evidence of their skills.
The app can be used by adult learners to create electronic resumes in preparation to enter the workforce.
Click the image to visit the bulb portfolio. The portfolio will open in another window.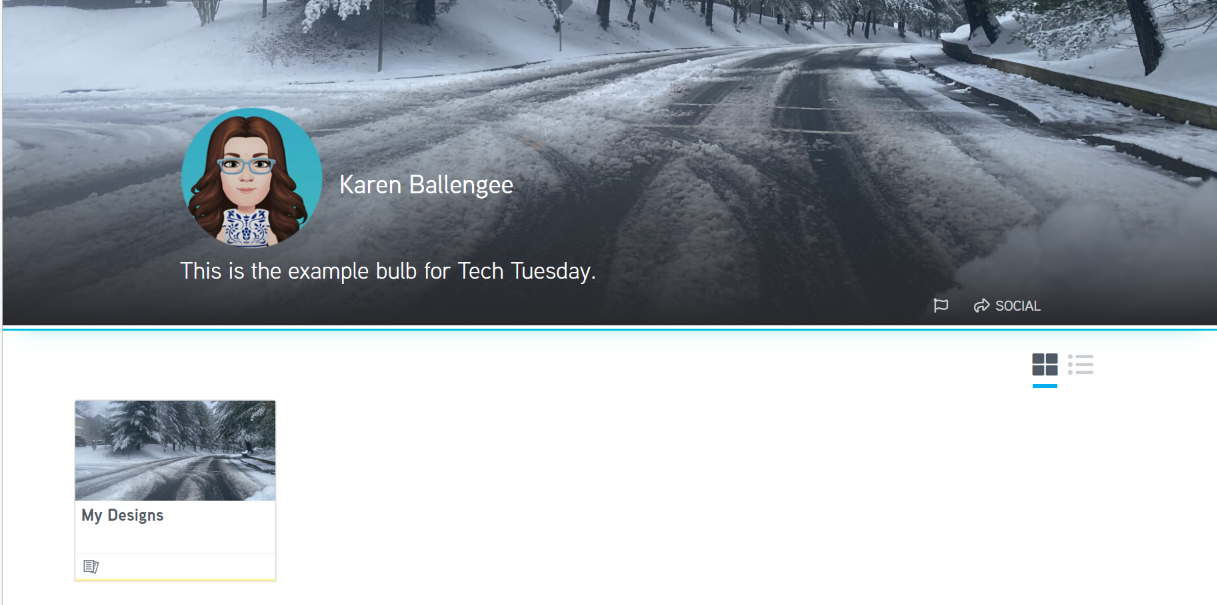 Resource
A Look into bulb Digital Portfolios