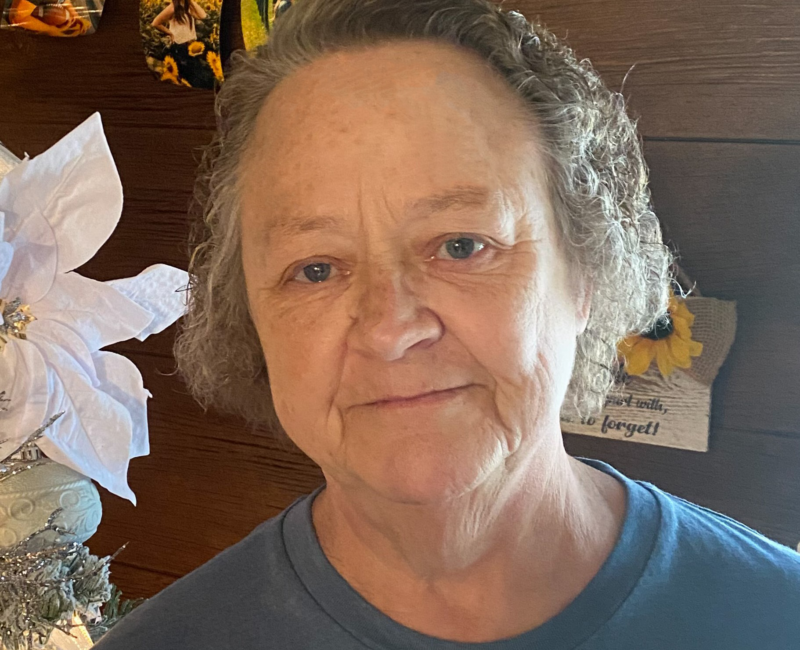 This story comes from Region 2
Deborah Deel, of Birchleaf, had worked 13 years as a teacher's aide at Dickenson County's Sandlick Elementary School in grades kindergarten, first, and second when her principal, Dr. Jesse Neece, told her about the need to earn her paraprofessional certification in order to keep her job. As part of the curriculum offered by Southwest Regional Adult Education (SRAE), paraprofessional exam preparation was available in the adult education class that Dr. Neece taught in Haysi. Deborah took action on Dr. Neece's recommendation and began the class in September 2021.
The program required a minimum of 60 hours of attendance, which Deborah fulfilled. She says her biggest challenge in the program was math but she was able to overcome this obstacle by working in the online TABE Academy. She felt that the TABE Academy really got in-depth with all subjects covered on the paraprofessional exam. Deborah says the best part of the program was that it worked! She remarked, "If a program is willing to help you, take it!" Deborah was so impressed that she referred someone else to the paraprofessional program.
After doing the prep work, Deborah took her paraprofessional exam on January 3, 2022 and earned her certification. As a result, she now has a new job teaching the PALS (Peer-Assisted Learning Strategies) class at Sandlick Elementary. She teaches five classes with 4 to 5 children in each session. Deel noted that she's seen that PALS really helps those children who have difficulty reading.
Deborah's success story doesn't end there. In the fall of 2022, she became a student in SRAE's Certified Nurse Aide (CNA) program in Grundy. This program ran from August 29 to November 11. The class met three evenings each week and participants also worked 40+ clinical hours at Heritage Hall Grundy. Deborah commented that she loved doing the clinical training and enjoys helping the elderly who need assistance.
After completing the CNA program's coursework, Deborah took and passed the state board exam on December 3. Deborah says she was motivated to earn her CNA license because she had worked as a CNA 35 years ago when she was first married. Deborah hopes to work as a CNA in the summers to make extra income while she is not working in the school system.
In addition to earning her CNA certification this past fall, Deborah received certifications in Basic Life Support, REVIVE! Training (Virginia's opioid overdose reversal training with the use of NARCAN), LIVING WORKS SafeTALK (suicide alertness for everyone), and three modules of Northstar Digital Literacy.
SRAE congratulates Deborah Deel on her double success in the Paraprofessional and CNA programs! For information about future training programs offered through SRAE, call 866-581-9935.
Written by Karen Gent, Instructor with SRAE, Russell County