FRAME

FRAME is a 3D tool for creating and sharing in the virtual world. It works on browsers, desktops, mobile devices, and virtual reality environments.
What are the benefits?
FRAME makes meeting and presenting online more personable and fun.
Teachers can add audio, video, PDFs, 360 video, 3D models, audio, and images to share with learners.
There is no app to download or install.
What are the drawbacks?
The person creating the virtual world must register for an account, but those viewing the virtual world can access it from their browser without registering.
It is unknown what level of accessibility FRAME affords so accessible materials may need to be provided as an alternative.
How can it be used in education?
FRAME allows teachers to conduct a live class in a virtual environment or allow students to view presentations asynchronously.
FRAME can be used to showcase student work.
This tool can be used for experiential learning like virtual field trips.
This tool can be used for exit tickets or serve as a formative assessment at the end of a unit or course.
Students can use it to give presentations.
Click the image to visit the FRAME virtual gallery. The gallery will open in another window. Or use the QR code.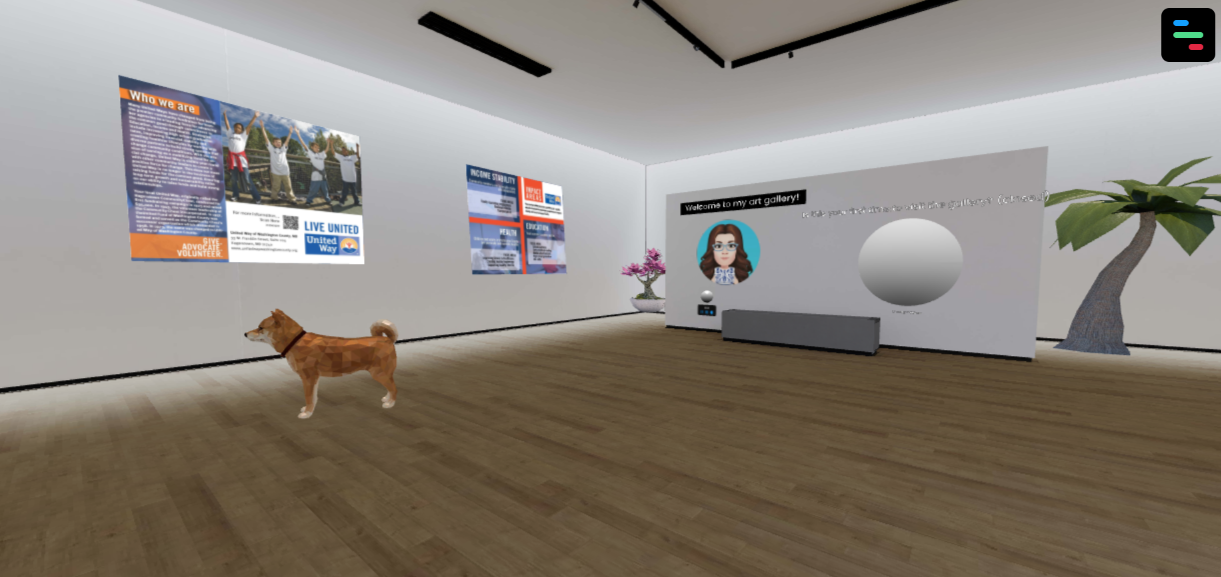 Resource
Virtual Classroom Environments with FRAME VR