How Virginia's Refugee PLC Has Impacted Fairfax County Public Schools' Adult ESOL Program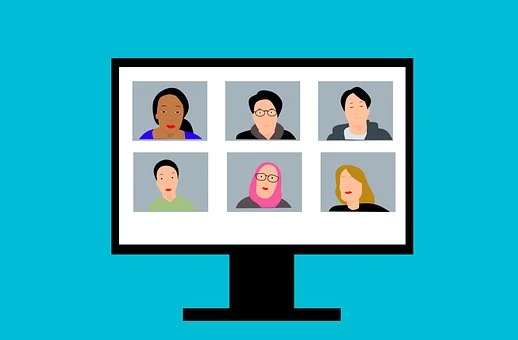 by Beth Clifton
Definitely take advantage of VALRC PLC offerings. The Refugee PLC was invaluable with many resources still available to attendees that we can go back and look through for additional professional growth.
As part of the leadership staff and teacher instructional support at Fairfax County Public Schools', I am sharing how our Adult English to Speakers of Other Languages (ESOL) program participated in VALRC's spring Refugee Professional Learning Community (PLC) and was able to apply what we learned. Four leadership staff and six teachers attended the VALRC Refugee PLC. These teachers, and myself as the ESOL Resource Teacher, were asked to present at our own program's Spring Term PLC, which has a mini-conference format.
All teachers attending our program's Spring Term PLC were asked to rotate between stations for two rounds of demonstrations. Some of the presentations included strategies and resources teachers learned in the Refugee PLC: "Serving Afghan Refugees" by Sarah Pimentel and Jenna Lightner, "Culturally Responsive Teaching to Address Cultural Shock and Trauma in Low-Level Learner Classrooms" by Ernesto Luna, an "Overview of the Language Experience Approach" and "Deficit Discourse and Translanguaging" by Pavithra Rajesh. In addition, my presentation was "I am" lessons to affirm student identities and voices.
In the VALRC PLC resources, I saw the "I am" ABE Curriculum which enables students to affirm who they are and counter stereotypes. I expanded the #Iam ABE lessons so that they aligned with our program's work with English language proficiency standards (ELPs) and our LEARN lesson plan format. I adapted these lessons and added resources. At our program PLC, teachers were given time to review the lessons and record their thoughts using a 3-2-1 reflection in a flower bloom I created to go along with the PLC's spring theme.
The "I am" lessons that I created address the following topics at different levels: beginning level, "Refuting Stereotypes," for intermediate level, "Resisting Stereotypes," and for the advanced level, " I am Statements." The beginning level uses pictures, words, and sentence frames whereas the advanced level has students go further and construct paragraphs. They align to the Ventures Unit 1 about personal information and can be utilized within the first two weeks of class to have students get to know each other. I aligned the lessons to ELPs 2 and 3 for academic language development. Lastly, I incorporated our ESOL Services language functions and graphic organizers to extend the materials. The final lessons I adapted include the original #IamABE lesson content, but also have full lesson presentations.
Two of our teachers Sarah Pimentel and Jenn Lightner presented at the Spring PLC on overviews of "Serving Afghan Refugees" which were takeaways from resources provided at Session 1, Session 2, and Session 3 of the VALRC Refugee PLC. Their presentation covered the vast differences of Afghan Refugees and included experiences on immigration status and community as well as implications for classroom takeaways. Sarah and Jenna also presented on trauma-informed care and practices which indicate that students who have faced trauma do best in welcoming classrooms with high structure and high warmth. Examples of trauma-informed practices that they covered included mindfulness and regulating ideas.
Another teacher, Ernesto Luna, presented on Culturally Responsive Teaching to address cultural shock and trauma in emergent learner classrooms. First, he shared the eight competencies of culturally responsive teaching. Then, Ernesto shared facts about Afghan culture, which included the Afghan socialization structure and creating a community space for beginning learners with peer learning, writing groups, and establishing group goals. Ernesto also included verbal aspects of communication and pointed out that beginning learners will benefit from hand gestures incorporated into literacy development. He also stressed the importance of one-on-one meetings with learners which helps minimize traumatic responses as well as utilizing sensitivity in group placement of men and women, which is helpful and culturally responsive as some might do better in a separate environment as opposed to a heterogeneous grouping.
Pavitthra Rajesh, one of our advanced teachers, presented on the Language Experience Approach, an overview of deficit discourse and translanguaging. In the presentation, deficit discourse is language and labeling that minimizes the assets refugees bring to the United States. For example, low literacy is seen as a main reason for an achievement gap. Another example is labeling English Learners as "Limited English Proficient." Translanguaging enables learners to build on their linguistic diversity featuring their assets―equal footing is given to native languages and English. Students share their pronunciation for vocabulary words in their native languages. 
For the LEA, Pavithra adapted the procedure overview from The Language Experience Approach from the Victoria State Government that was shared at the VALRC Refugee PLC. She then created a step-by-step guide for teachers to follow. 
You may access our program Spring Term PLC presentation materials on this Padlet- FCPS Adult ESOL- Spring PLC to see an overview of the resources. Click on the resource to open it and click the arrow to download. If you have questions about anything presented, you may reach out to me, Beth Clifton at baclifton@fpcs.edu. 
Definitely take advantage of VALRC PLC offerings. The Refugee PLC was invaluable with many resources still available to attendees that we can go back and look through for additional professional growth. 
---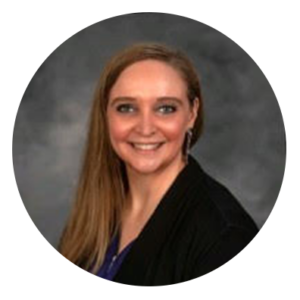 Beth Clifton is an Instructional Resource Teacher with the Adult ESOL Program of Fairfax County Public Schools, providing one-to-one teacher coaching and support as well as collaborating on program-wide professional development. Beth holds an M.S. in education (TESOL) from Shenandoah University and a B.A. in music education from Southeastern University.