by Maribel Moreno Hernandez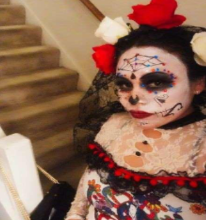 Mexico is a wonderful country full of beautiful, cultural and fascinating places to visit. I identify with all of the different traditions, places, food, culture, history and beliefs within my country. When most people think of Mexicans, they picture the parties and all types of festivities, social occasions, cultural events and religious ceremonies. We celebrate all types of holidays with Mariachi, gastronomic parties, Cinco de Mayo, Dia de Muertos, and Las Posadas Navideñas.
Mexican culture is a mix of its traditional practices and those from colonial Spain. Mexicans also celebrate special holidays. The reason we celebrate Cinco de Mayo is because Puebla Mexico won the victory against the French. We celebrate Dia de Muertos because when a loved one in someone's family dies, it is important all over the country. The family of the dead put out food offerings with fruit drinks and candles called an ofrenda. Lastly, Las Posadas Navideñas is Christmastime. Throughout all of the eight days, we celebrate the birth of Jesus, sing Christmas songs and pray in different houses, offering fruit punch, bunuelos, candies and pinatas.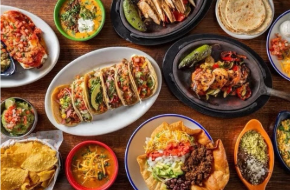 The food in Mexico offers a variety of dishes, but the most important ingredient is corn, "Maize." It is used to make tortillas and with that you can make more dishes like tacos, quesadillas and enchiladas. It can be used to accompany other foods. One of the most popular is mole poblano made with nuts and different types of spices. Pozole is a soup-like dish with corn and chicken or pork. You can then add toppings like lettuce, onion, pepper and lime. Another really popular dish is tamales. You first prepare the corn flour and then add meat in the middle. Next you wrap it with a corn leaf, and finally you cook it, and it's ready to enjoy! Other appetizers include guacamole, which is avocado with cilantro, onion and pepper. You can enjoy guacamole with tortilla chips.

Mexico is a territory between the US to the north, with Guatemala and Belize to the south. My country has a diverse range of tourism, with beautiful places to visit. You can enjoy beaches like Cancun, Los Cabos, Puerto Vallarta, Puerto Escondido and others. You can also visit Mexico City and the tiny cities – Pueblos Magicos.
I now live in the US, but I will continue to preserve my culture. A tradition that I keep is this: When I cook Mexican food, my family enjoys my special dishes when celebrating something like a birthday or Christmastime. I enjoy every celebration with my family even being far from my homeland, MEXICO.