Working with Low Literacy Learners Who Have Limited or No Internet Access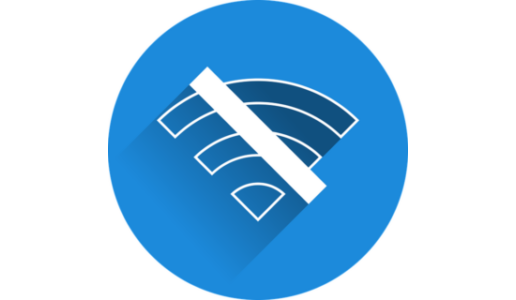 by Elizabeth Severson-Irby
Teaching reading in a time of social distancing and remote learning can be challenging, especially for those who have limited or no Internet access. In the last few months, there have been countless webinars regarding strategies to use during remote learning. However, most of these strategies and platforms require both teachers and learners to have access to reliable Internet, often requiring enough bandwidth or data to stream videos.
Figure 1 is from a blog, Videoconferencing Alternatives: How Low-Bandwidth Teaching Will Save Us All by Daniel Stanford. In his blog, Daniel discusses finding other ways to interact with learners besides relying on high-bandwidth videoconferencing. The following suggestions fall in line with what Daniel discusses while also help teachers maintain meaningful instruction when working with those with limited or no Internet access.
Figure 1
Know what type of Internet access your learner has and start there. This may seem like an obvious tip, but don't assume that your learner has the same access as yourself or other learners. While some learners may have higher speed access, they may have limited data or may have to share access with kids or spouses, causing Internet to be slower or unavailable.
If working with multiple learners at one time, have several options for participation. Most video conferencing platforms have a dial in option. This is a good option for those who may not have reliable access or may not have While they will not be able to view a screen, they can still benefit from the conversation and be able to participate in the lesson. If you have learners that dial in, make sure to explain what is on the screen, or ensure they have a copy of what is on the screen.
Have a common book or shared read. If possible, have learners participate in a novel study or shared Many libraries are still open for curbside pick-up, so this may be an option forgetting several copies of a book. If your program has class sets of novels, see if you can arrange safe pick-up or drop-off options. If each learner has a hard copy of the text, you can minimize the need for shared screens or reading articles from Internet site such as Newsela, ReadTheory, CommonLit, or ReadWorks (Note: these sites are all free and wonderful for getting paired texts or finding leveled articles, but keep in mind, not all learners can access them).
Use closed captioning. In a conversa- tion with John Sabatini, the researcher involved with the Study Aid & Reading Assessment (SARA) reading study, he suggested having learners use closed captioning when watching TV. He mentioned that since most TVs have a closed captioning option, this might be a way for learners to practice reading while not in class. This is also a good option for, and one frequently used by, English language learners. Captioning can be scaffolded by either including the volume or having it on mute when watch- ing Instructors and learners can then discuss the content, just as they would when reading an article or book. (If you are interested in learning more about the SARA reading study, email Elizabeth Severson-Irby.)
Now, more than ever, it is important to keep individuals motivated and engaged in their learning. By providing options for those with limited or no Internet access, learners can still participate in, and gain from, meaningful instruction.
---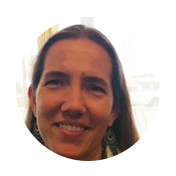 Elizabeth Seversion-Irby is the Literacy Specialist at the Virginia Adult Learning Resource Center (VALRC). In her role, she provides leadership for instruction and program management in Virginia's adult education and literacy programs, working with both public and private agencies and educational programs to ensure that adults have access to the educational resources they need.