VALRC's Teacher Leader PLC & the AE&L Peer Coaching Experience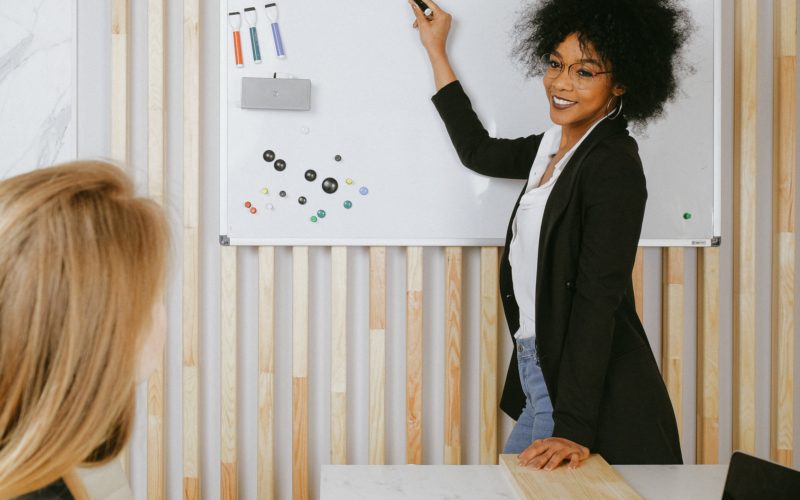 "I absolutely loved the peer support. What a fabulous concept. I found great value from having someone with a different perspective who was willing to jump in and "claim" the project."
by Hali Massey & Elizabeth Severson-Irby, with Contributions from the AE&L Conference ReMix Peer Coaches
During the 2020-2021 program year, the Virginia Adult Learning Resource Center, (VALRC) offered several opportunities for teachers across Virginia to work together. One such opportunity was the Teacher Leader Professional Learning Community (PLC). This PLC was an opportunity for adult education practitioners to work with other teacher leaders in Virginia to learn about coaching styles and culturally responsive teaching practices (CRT). For culturally responsive teaching practices, the PLC reviewed Zaretta Hammond's Culturally Responsive Teaching and the Brain. The PLC discussions around this topic focused on how to use learners' culture and background as an asset to learning and to practically apply CRT principles and frameworks to adult education instructional practices. The other focus of this PLC was on coaching and feedback skills, based on Jim Knight's coaching principles in Better Conversations. Using Knight's principles, we studied and discussed questioning and feedback techniques as well as how to best leverage coaching principles and strategies when working with adult learners. The goals of the PLC included: applying the partnership principles, recognizing how growth mindset impacts learning, applying culturally responsive frameworks for learning and teaching, using feedback models to foster constructive changes in learning and teaching, and applying universal design for learning principles to instructional design and delivery. 
Within the Teacher Leader PLC, practitioners had an additional opportunity to put CRT and coaching principles into immediate action by becoming a Peer Coach for an AE&L Conference ReMix team. The coaches worked with a team of adult educators from programs around the state as they developed and carried out projects specific to the needs of their programs and/or learners. This opportunity involved participating in their team meetings, facilitating discussions regarding the team project, and helping teams stay on track to meet project milestones. Coaches used the questioning, feedback, and coaching strategies they learned from the Teacher Leader PLC to help their team as they worked through their project. Below some of the coaches explain why they wanted to become a Peer Coach and what they learned throughout the process.
Motivation for Becoming a Peer Coach
In their own words, several coaches describe why they wanted to participate in this opportunity:
Keira Zirkle, the Off-Site ESOL Coordinator at Catholic Charities Diocese of Arlington, wanted to focus on the opportunity to learn from others. I was motivated to join both the fall and spring sessions of the AE&L Conference as a Peer Coach to further develop my own professional development. I have been participating and working in an Adult ESOL program for little more than 2 years, but still I have much to learn from experts and fellow teachers, volunteers, and administrators in the field. I wanted the opportunity to listen, learn, and grow. 
Vicky Routson, Adult ESL Instructor at Loudon County Public Schools, expressed interest in learning a new framework for collaboration. I was really excited for the opportunity to take on a peer coaching role and collaborate with a group of teachers outside my program. I always feel like I learn so much in a collaborative environment and going through the steps of the PBL process provides a great framework for effective collaboration and communication.
Amy Davis Turner, an Academic Instructor at Greensville Correctional Center, emphasized the opportunity to benefit her own adult education program. I hoped to gain, as a peer coach, additional knowledge in adult education to share with colleagues and implement in our program to better support students. 
Ruth Vest, systems analyst and educator, stressed the opportunity to participate in critical conversations. I looked forward to an opportunity to have authentic conversations about current issues adults are facing, like: the COVID-19 pandemic, virtual classrooms, racism, police brutality, joblessness, fear and all the other pre-2020 issues in order to facilitate a project-based learning experience for adult educators in my community. I anticipated working with a team to effectively address these pervasive concerns, of staff as well as learners in adult educational settings, by co-creating innovative curriculums and/or programming initiatives.  
Benefits of Peer Coaching
Some of the coaches describe what they learned or gained from this experience.
Vicky Routson, an Adult ESL Instructor at Loudon County Public Schools, exemplified how peer coaches were able to apply the principles from the PLC to their work as peer coaches. I have had a great experience as a peer coach. I was very lucky to be partnered with an awesome team of ladies who were not afraid to take on challenge after challenge and pivot their thinking when needed. The biggest thing I came away with and have put into practice is the art of asking questions. As we dove deeper into the PBL process our group always came back to asking more questions in order to find better solutions. This ongoing inquiry led to some amazing results that can be put into practice and shared out with other programs. I learned so much from this experience. I met some great, creative, motivated people who inspired me through their hard work. I also got insight into an area of adult education that I have not personally had a lot of experience with. Thinking through and following the steps of the PBL was a great way to shift my mindset about the PBL process and gave me an opportunity to reflect on how I can use this process in my professional life in the future.
Megan Pugh, an Adult ESL instructor from Region 10, highlighted the role that coaching played in the project-based learning experience. I joined after the group was midway and had lost their coach, and I was nervous that I wouldn't be helpful, or knowledgeable enough, since I missed the group formation and the first four milestones that they have been through. I was pleasantly surprised when they needed someone to direct them to the outcome and streamline what needed to be done to feel like they had made it to the place where they could feel accomplished. I hope that they feel the same, and I learned that my work was to help them to focus their goals, since they had really accomplished so much more than they could see.
Michelle Ford, a trainer and instructor with the Virginia Department of Corrections, conveyed the journey that can happen when reflecting on culturally responsive teaching practices. I think I learned to view inclusion and diversity in a different perspective. I was not a fan of inclusion in all cases because I saw it as a distraction in the classroom. However, when you learn to use the experiences that come from inclusion and diversity as learning tools, it aids in learning experiences.
Keira Zirkle, the Off-Site ESOL Coordinator at Catholic Charities Diocese of Arlington, saw immediate ways to apply what she learned to classroom and program improvement. I learned a lot of teaching techniques for digital and in-person adult classrooms. I learned more practical ways to approach administrative work for Adult ESOL programs. I listened to the struggles and successes of other people involved in adult learning programs. I have been able to draw up plans for trainings and program development (to be implemented in FY2022) for my volunteers and staff members. 
Amy Davis Turner, an Academic Instructor at Greensville Correctional Center, explained reasons for collaboration. I learned many new ideas to incorporate with adult education students and I gained a wealth of resources and networking connections around the state. 
Not only did Peer Coaches benefit from this experience, but AE&L ReMix team members did as well. One team member said. I absolutely loved the peer support. What a fabulous concept. I found great value from having someone with a different perspective who was willing to jump in and "claim" the project.
The Peer Coaching opportunity was a unique experience brought on by the shift in the AE&L Conference. However, we hope to continue to provide opportunities like this for adult education practitioners to develop leadership skills. Over the past few years, the VALRC has offered the Teacher Leader PLC as an opportunity to promote collaboration and empowerment through the highly interactive PLC model. The VALRC is excited to see how this opportunity moves forward and how this group of teacher leaders can be used to create more opportunities, like the AE&L Peer Coach, for collaboration and learning. Stay tuned for more information on the upcoming Teacher Leader PLC Fall 2021 opportunities. 
---
Hali Massey, MA TESOL, is the English for Speakers of Other Languages (ESOL) Specialist at the Virginia Adult Learning Resource Center (VALRC). In this role, she coordinates teacher professional development that aligns with state and federal initiatives, as well as local interests and needs. This work includes the design and delivery of online courses, face-to-face workshops, and virtual meetings, all with a focus on the practice of teaching English to adult learners.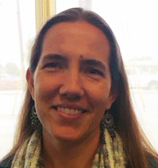 Elizabeth Severson-Irby is the Literacy Specialist at the Virginia Adult Learning Resource Center (VALRC). In her role, she provides leadership for instruction and program management in Virginia's adult education and literacy programs, working with both public and private agencies and educational programs to ensure that adults have access to the educational resources they need.
---
Peer Coaches
Keira Zirkle
| | |
| --- | --- |
| | Keira is employed with the Education and Workforce Development program of Catholic Charities, Diocese of Arlington as an ESOL and Civics Coordinator. She was a teacher with the program from January 2020 to November 2020 before moving to the position she currently serves. While teaching as an ESOL and Workforce Instructor, she taught different workforce development courses for ESOL learners including GED® Science, Child Care Workforce Preparation, Basic Computer Literacy, Introduction to Spanish, and Spanish Intermediate classes. During her time in both positions, she created lesson plans for various classes in her program including Basic Computer Literacy, Computer and Internet Literacy, GED® Math Preparation, Introduction to Spanish, and Intermediate Spanish. Now as coordinator, Keira manages the civics program, including classes and citizenship preparation tutoring, along with Adult ESOL classes. She has recently received her bachelor's degree from George Mason University in global affairs: global governance, foreign language Spanish, and Latin American studies. She has also trained and earned her TEFL certificate. She completed both of these credentials during COVID-19 through distance learning. |
| Team Assignment | CBLO Remix: Building diversity among volunteers in community-based literacy organizations |
Mary Palmer Legare
Having started teaching in 1980, Mary Palmer has taught in almost every imaginable K-12 environment. She holds a B.A. in educational studies from Emory University, an M.Ed. from Columbus State University in Georgia, and a Ph.D. in curriculum and instruction from Mercer University. Shortly after moving from Georgia to the rural Northern Neck of Virginia, she stepped away from K-12 into adult education and is in her fourth year of teaching in the ABE program at Rappahannock Community College. Mary Palmer has strong commitments to both educational equity and integrating technology into classrooms.
Team Assignment(s)

S.P.A.C.E. Matters: Incorporating workforce preparation skills in GED® and ELA classes
Retention Remix: Strategies for improving student retention
Michelle Ford
Employed with the Virginia Department of Corrections (VADOC) as an educational tester for the Central Region, Michelle has worked for 22 years at VADOC in multiple roles. She has been a correctional officer, juvenile corrections sergeant, counselor, and offender workforce development specialist. In her career, she has also spent three years as a Head Start teacher and several years in residential mental health programs. In addition, Michelle served eight years in the United States Army Reserves as an operating room specialist.
Team Assignment(s)

TJACE@PVCC: Making Festival of Cultures a virtual event
Reach Out: New marketing strategies to access vulnerable populations
Vicky Routson
| | |
| --- | --- |
| | After earning her degree in English literature and her adult education certification from California State University, Vicky entered the adult education world to explore her passion for teaching and adult literacy. She spent 10 years at the Redondo Beach Unified Adult School in California teaching all levels of ESOL classes and being part of the EL Civics development team. After moving to Virginia, she has continued teaching through Loudoun County Public Schools Adult Education Program where she is also part of the administrative team. She works closely with the ELL lead teacher to ensure program success for both teachers and students. |
| Team Assignment | SHINE Super Scientist Family Literacy: Science-based stories & hands-on experiments to engage families & advance literacy skills |
William Creighton
William (Bill) Creighton has worked in education and counseling with adjudicated populations since 1984. He has been with the Virginia Department of Corrections since 2000, with a brief stint at the Florida Department of Corrections from 2005 to 2008.
Team Assignment(s)
       Shine Virtually: Best virtual practices

·       Registration Remix: Reinventing virtual registration
Amy Davis Turner
| | |
| --- | --- |
| | Amy Davis Turner is currently employed by the Virginia Department of Corrections as a special education ABE/GED® teacher. She has a B.A. in early childhood psychology from Christopher Newport University, an M.Ed. in special education from Virginia Commonwealth University, a certificate in autism spectrum disorders from Virginia Commonwealth University, and an M.Ed. in administration and supervision from Averett University. In addition to teaching special education in Henrico and Southampton counties, she has served as a department chair, autism coach, transition coordinator, Key Club advisor, Challenge Day Committee member, Head Varsity Softball Coach, Head Varsity Volleyball Coach, and created a community work-based instruction program. She received the Christie Award nomination from Varina High School for the 2011-2012 school year and she was Teacher-of-the-Year in 2019-2020 for Southampton High School. She has extensive experience in positive behavior support and special education at all levels. She believes in building relationships with stakeholders and is dedicated to working with all learning styles and learning abilities in an inclusive positive environment that supports the needs of all students and staff. |
| Team Assignment | Southside Solutions: Connecting Students & Employers |
Megan Pugh
| | |
| --- | --- |
| | Megan Pugh has been teaching and traveling since 2002. She began her adventure in South Korea teaching children in an after school program and shifted to developing a curriculum for teaching conversation skills at the university in Seoul. In her toolbox over the years, she has taught non/pre-literate students workplace skills, academic study skills, and pre-college writing classes. She has also taught onsite workplace English for housekeepers in hospitals and hotels in addition to international graduate engineers who need to be able to articulate their field of study. While the types of students vary, I have tried to keep the important student centered objectives—their hopes and dreams—to remain the focus for each and every class. Megan has been a highly valued ESL teacher with Thomas Jefferson Adult Career Education (TJACE) for eight years and has also worked as an ESL teacher/tutor at both Piedmont Virginia Community College and the University of Virginia. |
| Team Assignment | Retention Remix: Strategies for improving student retention |
Ruth Vest
| | |
| --- | --- |
| | Ruth Vest is a native New Yorker, learning and working throughout Central Virginia most of her adult life. In addition to her personal commitment to family and community, as a systems analyst, Ruth has coordinated projects with private businesses, non-profits, municipal agencies, as well as local, state, and federal ones. She holds a wealth of professional experience in project management, productivity assessment, technical writing, and training. She has substantial experience with educational programs for a range of audiences and capacities engaging people of all ages, ethnicities, and professions from pre-K to post-secondary in areas from parenting to workplace education. |
| Team Assignment | S.P.A.C.E. Matters: Incorporating workforce preparation skills in GED® and ELA classes |
Millicent Tyler
| | |
| --- | --- |
| | Millicent has served in her current role as Coordinator of Adult and Continuing Education for Chesapeake Public Schools since 2014. During her 20 years in the field of education, Millicent has served as a special education teacher in a variety of classroom settings in the Tidewater area and in Singapore. In addition to her classroom educator role, she served as a Case Study Chair for a Department of Defense Dependents School in Japan. Millicent holds an undergraduate degree in social work from Alabama Agricultural and Mechanical University, an M.A. in special education for the severely and profoundly handicapped from Norfolk State University, an Ed. S. in educational leadership from Old Dominion University, and is currently pursuing a doctoral degree at Virginia Polytechnic Institute and State University. |
| Team Assignment | Fairfax HSE Pathway: Multi-Tiered System of Support 2020 style |