Unsung Hero: Marizol Rojas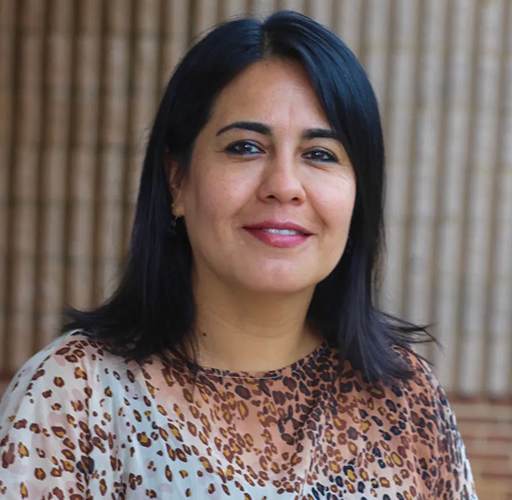 Marizol Rojas
Office Administrator and Student Liaison
Region 8
Marizol Rojas is a touchstone for adult learners at the English Empowerment Center. "Marizol is the first person our students, partners, and volunteers engage with, and she never fails to offer a great first impression," says Director of Academic Programs and Student Services Xavier Muñoz. "Whether a student is taking class at a faraway site or at our home-location, odds are that they have talked to Marizol on the phone about our classes and that they have become fast friends. It seems like most of our 1500 students know Marizol and refer to her by name. They come into the office just to see and talk to her about classes, their families, and their future plans. What is more, they talk to her after they have moved on to other programs to let her know how they are doing and share how they progressed."
Marizol is the go-to person for anyone who needs help. Her support for the English Empowerment Center's online registration process is crucial. Many students ask for her personally to get assistance with the online registration process and she has a way to connect to students even if she has never met them in person.
Marizol is one of the hardest working people you will ever meet. She keeps a mental map of where all our supplies, materials, and current information can be found for staff and instructors. She tirelessly works to improve our offices and classrooms. For example, she creates a warm and welcoming environment for everyone with a constant repertoire of seasonal decorations and treats. Whether it is moving large cabinets by herself when no one else is around, bringing in beautiful potted plants to adorn the office, or putting hand-made crafts around the office to brighten people's days, she is constantly finding ways to create a cheerful home-office for all.
Marizol is deeply respectful and extremely supportive and helpful to every person that calls or comes into our offices. The warmth and kindness that she exudes makes everyone feel at home and welcome at the English Empowerment Center. Most of the people we serve are new to this country, many are refugees. They are nervous, unsure and many are afraid, but Marizol creates an atmosphere both physically in the office and with her kind demeanor that allows them to feel safe and confident that they are in the right place.
Marizol is from Bolivia and understands the hardships of those who come to this country. Upon arrival, she wanted to make the most of her opportunity to thrive here and was a participant in and graduate from Training Futures, a longtime partner of the English Empowerment Center. It is a nationally recognized workforce development program providing training for living-wage professional careers. It offers an innovative curriculum in a simulated office environment with two primary goals: to help underemployed and unemployed adults secure professional careers with potential for advancement, and to meet the needs of local employers who seek qualified, entry-level workers.
Marizol understands the importance of English Empowerment Center's mission of teaching English to those with the most urgent language needs, knowing how it empowers individuals to improve their lives and their families' lives. She says she is "very excited to be part of the team and to work for an organization that provides educational advancement to the community." With compassion and empathy, Marizol creates strong connections with the individuals the English Empowerment Center serves and shows them that their aspirations are achievable.
Outside of work, Marizol enjoys gardening, crafting, scary movies, and spending time with her husband and three children.