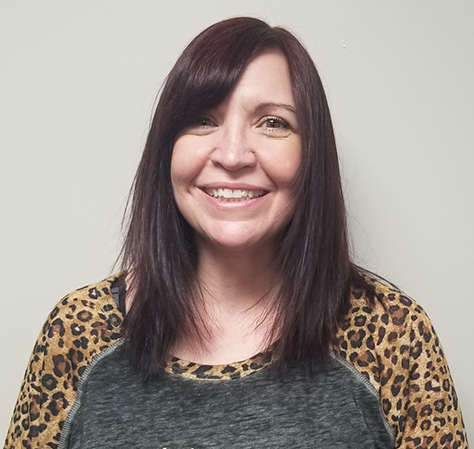 Brenda Otey
Finance/Office Manager
Region 3
Detail-oriented, tech savvy, and perpetually positive, Brenda Otey is committed to providing excellent service to the Mount Rogers Regional Adult Education Program (MRRAEP) students, instructors, and program staff. Brenda joined MRRAEP in 2011 as the data specialist and currently serves as the Office/Finance Manager. She is the point person for payroll, budgets, and inquiries from potential students. Brenda is often the first voice new students hear when calling into the office and has an excellent way of putting their minds at ease and motivating them to attend class.
"Brenda is the unsung hero of our program," says regional specialist Cindy Campbell. "In addition to all the duties she has as the Finance Manager, she also serves as the sympathetic ear and cheerleader. She is always available to teachers to make sure they have exactly what they need. When a student stops by the office, it is often Brenda who listens to and encourages them. She always makes time to help anyone and constantly inspires those around her!"
Brenda has a great work ethic but also understands the importance of balancing work and personal life. She draws on her strong faith as well as a deep belief in the positive impact adult education has in the community. Recently, Brenda has played an essential role in the transition between regional managers. "My role as program manager has been easier to navigate due to the willingness from Brenda to take the time from her busy schedule to help me learn the responsibilities and the duties that are so important to our program," says regional manager Shannon Mutter. "Mount Rogers Regional Adult Education Program is very blessed to have Brenda as our finance and office manager but most of all as our number one cheerleader !"
Brenda was born and raised in Damascus, Virginia, and currently lives in Bristol, Virginia, with her husband Danny and six-year-old daughter Brooklyn.