The Heal Program: Addressing Health Literacy Through Classes for Adults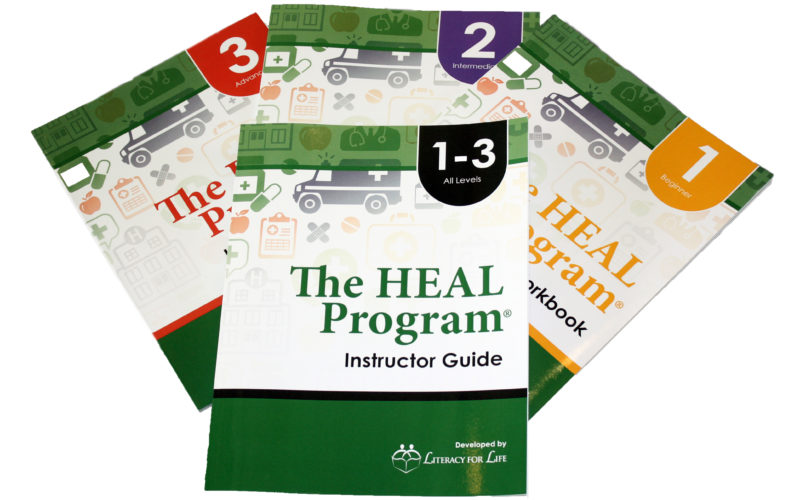 "Low health literacy affects more adults than obesity, diabetes, HIV/AIDS, and breast cancer combined!"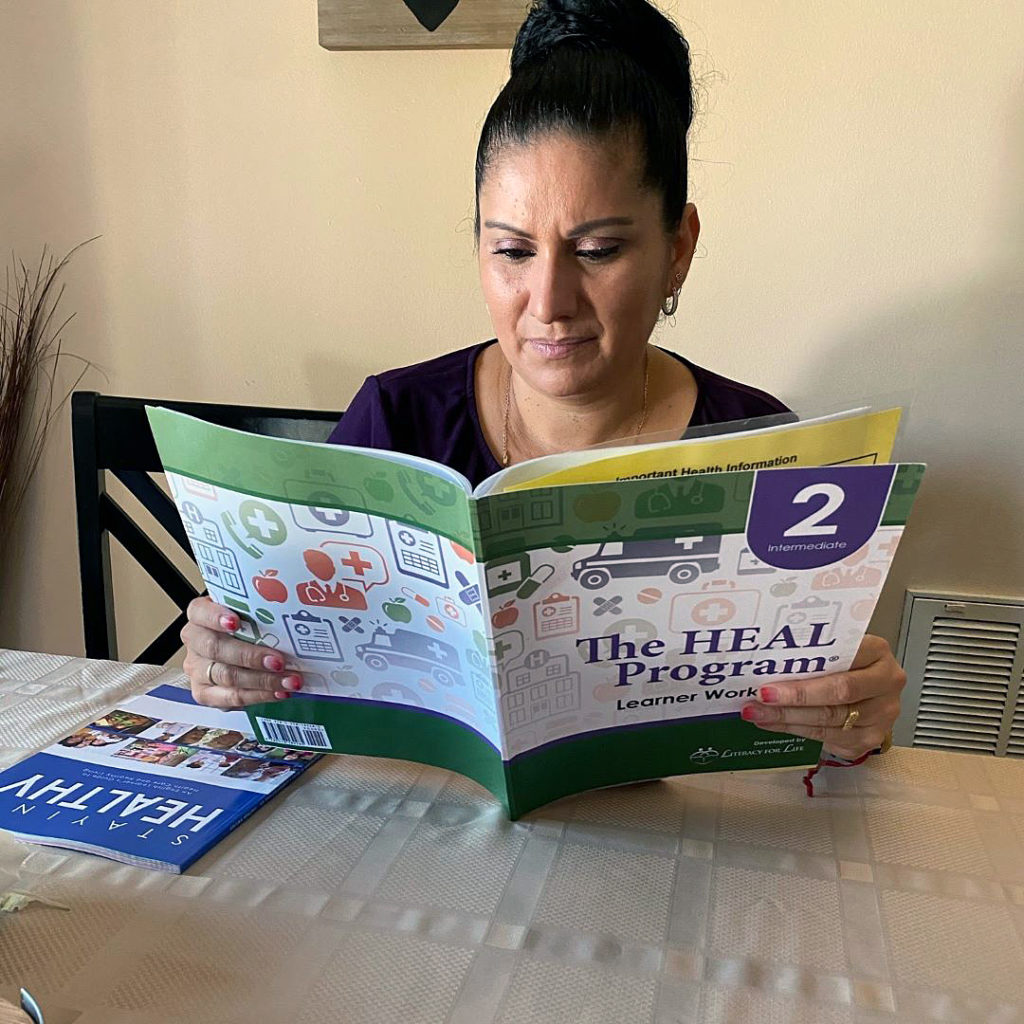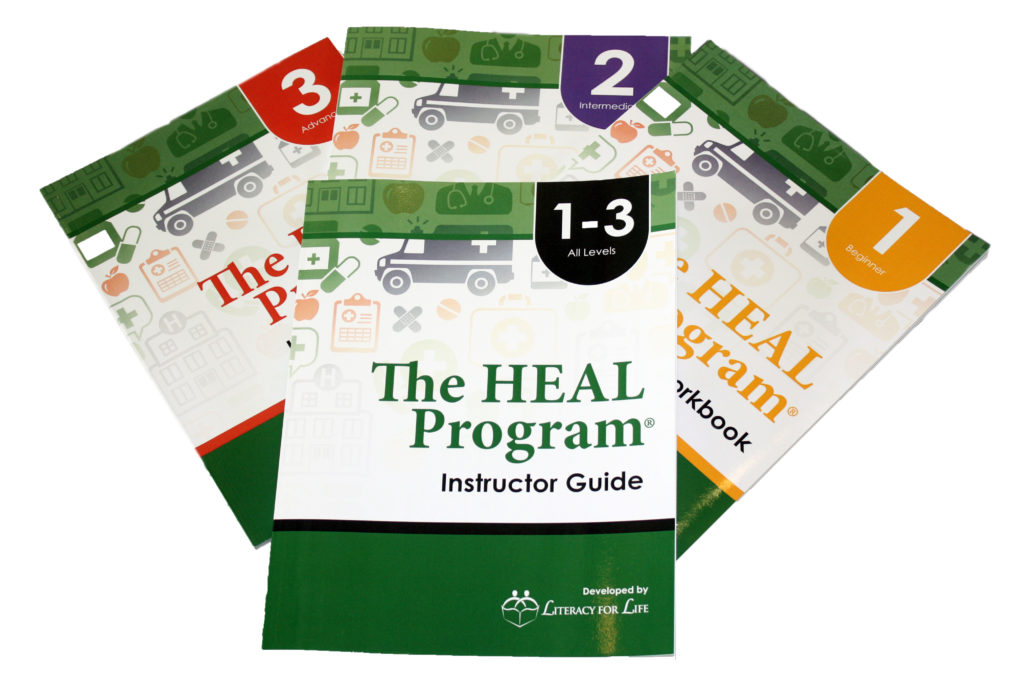 by Fiona Van Gheem
* Links in this article that are no longer active have been disabled.
The stories are many, and often harrowing. A mother could not read the instructions on her baby's formula and diluted it improperly. The baby nearly died of malnutrition. A young woman did not understand her doctor's explanation of a hysterectomy but signed the consent form anyway. After the surgery, she was shocked when she realized that she would be unable to have children. A man seemed disoriented during his GED®class. He told his teacher that he had just started a new medication, but he did not know the name of the medicine, why he was taking it, or what its side effects might be. 
An estimated thirty-five percent of all adults in the U.S. do not have the ability to understand basic health information and services. People with low health literacy are more likely to skip preventative care—because they do not understand its importance, or they dread being presented with forms they cannot complete or information they do not understand. They enter the health care system when they are sicker and utilize emergency services at a disproportionate rate. They are more likely to have chronic conditions and less likely to manage them effectively. They are unable to make appropriate healthcare decisions and are significantly more likely to report their health as poor. 
Understanding medical terms, instructions, and procedures is critical not only for these adults, but also for the children and other family members in their care. 
Literacy for Life, a literacy organization serving adults in Greater Williamsburg, designed the HEAL Program® to address this issue of low health literacy. HEAL classes provide instruction at three levels for English language learners: Beginner, Intermediate, and Advanced. The Advanced level can also be delivered to native English speakers. A class consists of eight ninety-minute lessons, usually offered once a week for eight weeks. Learners receive student workbooks at their appropriate level and trained instructors follow detailed lesson plans. In response to COVID-19, lessons have been adapted for remote, online delivery.
Participants learn to:
Read and understand medication labels
Ask questions of medical staff 
Read and interpret food labels
Identify healthy lifestyle changes 
Understand and complete medical forms
Know when to access primary care, urgent care, or the emergency room
Understand advance medical directives
Advocate for themselves and their families
The HEAL Program®, which received ProLiteracy's Award for Innovation and Collaboration, has been proven to increase learners' confidence and knowledge related to health and healthcare.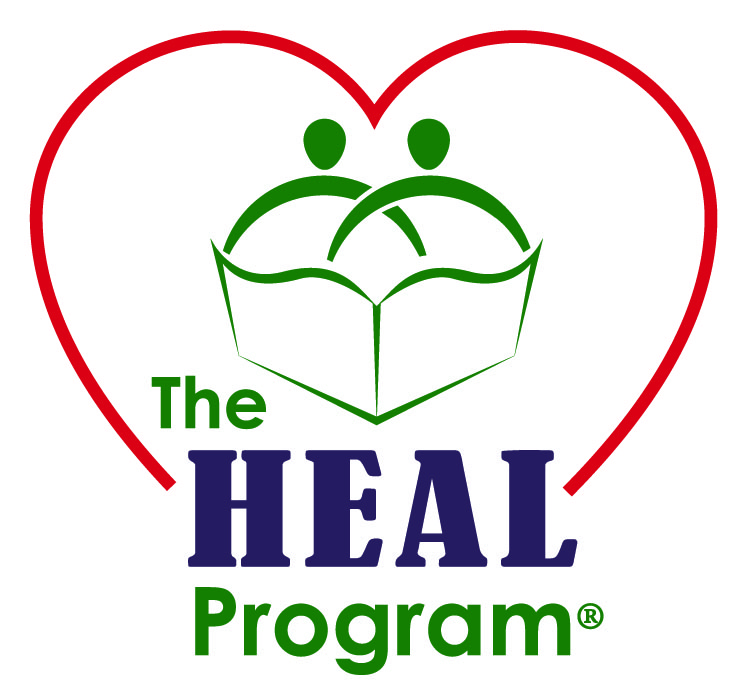 Participants have said this about the program:
"I have lost 11 pounds and I am thrilled! My cardiologist was very happy with my weight loss." – Geraldine
"When I feel sick, I don't panic and call 9-1-1. I take a deep breath, check my sugar, calm down, and then call the doctor." – Linda
"I am able to ask questions to doctors and nurses to make sure I understand." – Monde
"My medicine was making me dizzy. HEAL class taught me to read the label, and learned that I should always take it with food." – Silvia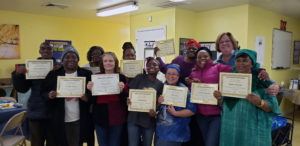 Literacy for Life initially piloted The HEAL Program® internally and in the local Williamsburg area. Since then, 17 licensed providers have implemented the program in six states. We are pleased to announce that obtaining a HEAL license is now an approved expense for Adult Education and Literacy Programs in Virginia! Literacy for Life is currently offering the license and training at a discounted rate for any state-funded programs who have an interest. We are excited that even more adults across Virginia will have the opportunity to benefit from this important, potentially life-saving program. To find out more, contact Fiona at fvangheem@wm.edu.
---
Blue Ridge Literacy Taking Action!
Learn about how this Roanoke community-based literacy
organization is collaborating with Virginia Tech Carillion
School of Medicine students to provide health literacy classes using The HEAL Program®! Read their program brochure.
References
Kutner, M., Greenberg, E., Jin, Y., and Paulsen, C. (2006). The health literacy of America's adults: Results from the 2003 national assessment of adult literacy (NCES 2006–483). U.S. Department of Education, National Center for Education Statistics. https://nces.ed.gov/pubs2006/2006483.pdf 
Nielsen-Bohlman, L., Panzer, A. M., Kindig, D. A., & Institute of Medicine, Committee on Health Literacy. (2004). Health literacy: A prescription to end confusion. National Academies Press. https://www.nap.edu/read/10883/chapter/1 
---
Fiona Van Gheem's teaching and management experience in education includes Pre-K, elementary schools, adult education, and most recently—Literacy for Life, a community-based literacy organization (CBLO) in Williamsburg, Virginia. She has been part of the team developing The HEAL Program® for the past 9 years where she oversees local HEAL classes as well as the development of new content, training, and support for HEAL licensees.