Temporary Assistance For Needy Families (TANF) & Virginia Initiative for Education and Work (VIEW)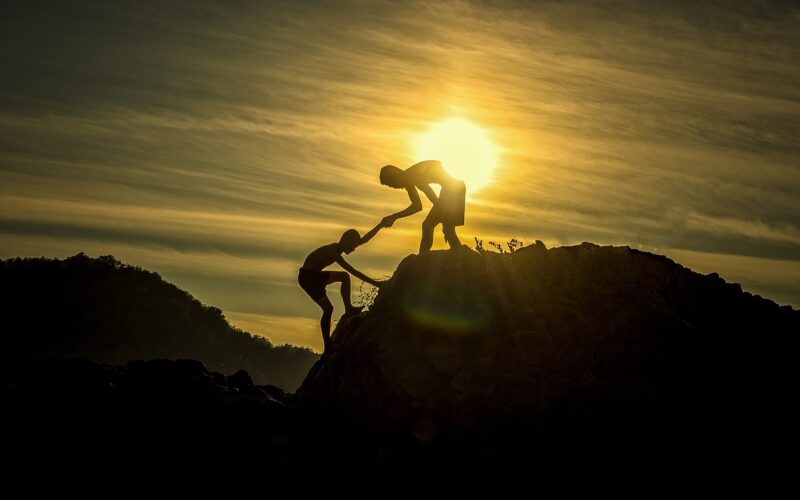 by Mark Golden
TANF
The Temporary Assistance for Needy Families program referred to as the TANF program, provides monetary assistance to poor families. In 1996, the TANF program was created, replacing the depression-era Aid to Families with Dependent Children program. Under TANF, states are given a block grant and within broad parameters, the authority and flexibility to design assistance programs for families. As outlined in the federal legislation, TANF funds can be used for any program or service that meets one of the four purposes of TANF—to provide assistance to needy families so that children can be cared for in their own homes; to end the dependence of needy parents by promoting job preparation, work, and marriage; to prevent and reduce the incidence of out-of-wedlock pregnancies; and to encourage the formation and maintenance of two-parent families.
In Virginia, the annual TANF block grant is $158 million. TANF funds are used to support a wide variety of different programs and services, including childcare, family services programs, employment and training, child abuse prevention, domestic violence prevention programs, youth programs, and homeless assistance programs.
To receive assistance from Virginia's TANF program, a family has to include a dependent child living with a relative, must be a citizen or qualified immigrant, and meet income requirements. Unlike other assistance programs, eligibility is not based on the federal poverty limit and is instead based upon state-developed income standards. Unfortunately, there has been a reluctance to raise the standards to keep up with the rate of inflation, so eligibility standards as well as payment standards remain very low. A family of three must have monthly income below $836 per month to qualify. On a monthly basis, about 17,000 families receive TANF in Virginia. The average monthly payment for a TANF family is $326 per month.
The Virginia Initiative for Education and Work (VIEW) is the education and employment program for recipients of TANF. Each month, over 6,000 TANF recipients participate in the VIEW program, engaging in various activities to advance toward the goal of earning a living wage.
The TANF-Emergency Assistance (TANF-EA) is a type of TANF assistance that is provided in situations resulting from fires or natural disasters. In response to COVID-19, the Department of Social Services announced that the pandemic was a qualifying natural disaster. As a result, TANF-EA was able to provide additional support to families economically impacted by COVID-19. Since March, $1.3 million in TANFEA has been provided to families. As of July 1, due to changes in state law, the program was expanded to include eviction prevention. With the continuing economic slow down, TANFEA may be a vital program to assist families in avoiding homelessness.
VIEW
As part of reform efforts of the mid-1990s, the Virginia Initiative for Education and Work (VIEW) program was created in 1995. VIEW is the employment and training program for recipients of Temporary Assistance for Needy Families (TANF) (see p.18), which provides monetary assistance to poor families. All adult recipients of TANF are screened for eligibility and unless an exemption is met, are required to participate in VIEW. There are exemptions when the caretaker is caring for a child under the age of 12 months, has medical issues that prevent participation, is over the age of 60, or is needed to care for a disabled household member.
Virginia Department of Social Services (VDSS) case managers conduct an employability assessment with VIEW participants, looking at areas such as job skills, educational history, and barriers to employment. A plan is developed with the participant that outlines the short- and long-term goals of the customer and the employment and educational activities that the customer will engage in to reach those goals. Depending on the success of the participant, re-assessments may occur throughout participation in VIEW and the customer may go through additional screenings, such as screenings for learning disabilities, to assist in resolving issues that may be preventing the customer from succeeding.
When initially introduced, the program was known as the Virginia Initiative for Employment not Welfare and had a distinct "work-first" message. Employment was emphasized above participation in education and training. While educational activities were permitted, they were only allowed if the participant was employed. VIEW of this era emphasized employment and quick attachment to the workforce. Program outcomes were typical of work-first programs—very good results with job entry, but not as successful for job retention and wage progression.
As a result, significant changes were made in 2019 to change the overall direction of the program. The General Assembly took action to change the name of the program to the Virginia Initiative for Education and Work, recognizing the important role of education in the long-term self-sufficiency of participants. The living wage, as determined by the ALICE measure, was adopted as the official goal of participation in the program. Finally, most restrictions on participation in education and training were lifted.
There are a number of activities in which VIEW customers can participate. In addition to employment, subsidized employment, and community work experience, there are a number of education and training activities. Vocational education is designed to prepare the participant for a specific trade, occupation, or vocation. Examples of activities that can be classified as vocational education and training are technology, business, and health sciences programs leading to certificates, associate or baccalaureate degrees in the trades, information technology, medical equipment repair, accounting administration, medical assisting, practical or registered nursing, business, education, criminal justice, and health sciences. Programs meeting the definition of vocational education and training are offered by a wide range of institutions including vocational-technical schools, community colleges, postsecondary institutions, proprietary schools, and secondary schools offering vocational education.
Jobs Skills Training is training that prepares an individual for employment, or job- specific training required by an employer in order to obtain, keep, or advance in a specific job or occupation. Job skills training includes individual courses or a series of short-term courses in such topics as keyboarding, computer literacy, or training in a specific software application.
Education below postsecondary is also available for participants who have not received a high school diploma or GED® certificate and whose employability would be enhanced by additional education. It includes ABE, GED®, and ESL programs, as well as secondary school, and may be offered in non-traditional as well as traditional settings.
VIEW positively engages participants to assist them in the goal of achieving self-sufficiency and attaining a living wage. New changes in VIEW are an attempt to maintain strong job entry results while increasing job retention and wages. The Department of Social Service's mission statement is to help people "triumph over poverty" and providing greater access to education and training moves the program from a focus on immediate attachment to any employment to longer-term career strategies.
---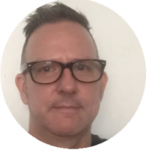 Mark Golden is the Economic Assistance and Employment Manager at the Virginia Department of Social Services, a position he has held since 2001. In this role, he oversees the Temporary Assistance for Needy Families, Virginia Initiative for Education and Work, and General Relief programs which provide monetary assistance and employment and training services to low-income families. Mark received a bachelor's degree in social work from James Madison University and a master's degree in public administration from Virginia Commonwealth University.
---
Virginia Department of Social Services