New Voices from the Field podcast! Connecting with Virginia's Refugee Resettlement Agencies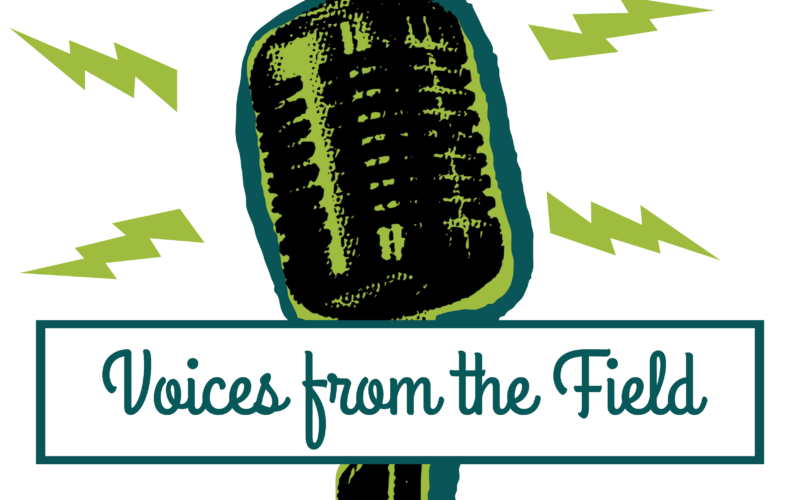 VALRC is back with a new podcast, "Connecting with Virginia's Refugee Resettlement Agencies" which is now available on our website.
In this podcast episode, VALRC ESOL Specialist Hali Massey and Literacy Specialist Elizabeth Severson-Irby talk with three guests who work at resettlement agencies around the state about the clients served by their organizations as well as the services, both non-academic and academic, they provide to them. They also share insights into strategies adult education programs can use to partner with these agencies. The panel includes:
Laurel Collins, the Associate Director for Self Sufficiency with Catholic Charities Migration and Refugee Services (MRS) in the Diocese of Arlington and Northern Virginia
Kristen Larcher, the Director of Operations for Commonwealth Catholic Charities, Refugee and Immigration Services in Hampton Roads
Thierry Barihinyuza, the Healthcare Career Pathways Case Manager at Church World Services in Harrisonburg
We also include related links to resources that can further inform your discussions and provide for deeper dives into the topics covered.
Be sure to check out our other eleven podcasts to hear what your colleagues around the state have to say about a range of topics in adult education. You can even create your own playlist to take with you on the go.
Do you have a topic or suggestion that would make for a great podcast? Let us know! You can send us a direct message straight from our website Podcast's page.