Just1_2GO Virginia GED® Campaign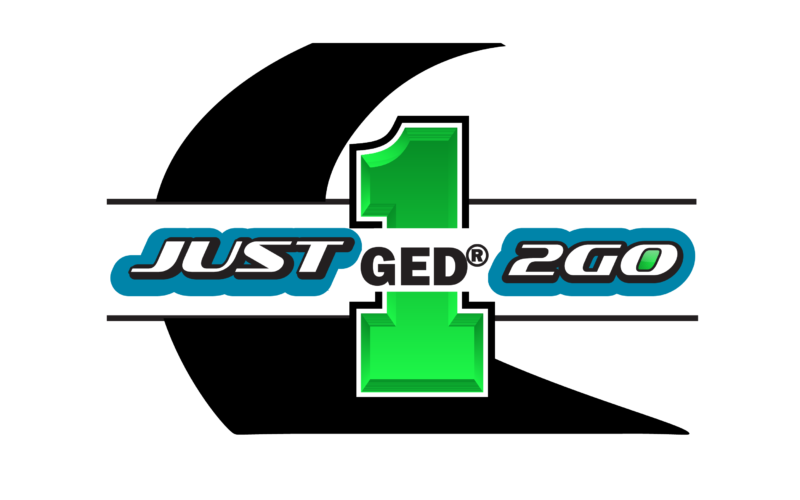 by Katherine Hansen
"Together we can bring every one of our adult learners across the finish line!"
Towards the end of 2021, Virginia had 3,396 GED® test takers who had just one subject remaining for them to receive their GED®credential. While this number is similar to many other states and most likely due to the challenges that the pandemic has brought to bear, the Virginia Department of Education's Office of Career, Technical, and Adult Education (VDOE OCTAE) engaged the Virginia Adult Learning Resource Center (VALRC) to prioritize efforts and create a promotional campaign to assist adult education programs across the state with tools and resources. The hope is that with a unified message and a collective push, we can together reach the individuals who need our services the most and provide them with the support and encouragement that we do best to help them reach their educational goals. Led by VDOE OCTAE Specialist for High School Equivalency, Dr. Sue Mansfield, a working group set out to develop a modernized version of what many Virginia adult educators may remember from the past as the "Race to GED®governor's initiative.
Campaign
The current campaign aims to provide adult education programs with an array of options to choose from yet maintain a cohesive strategy. A medley of customizable assets in a variety of formats has been made available for download from a shared Google drive. The feelings that the messaging and imagery aim to evoke are "uplifting, supportive, personalized, and energetic".
Logo
The logo is designed to be reminiscent of the racing imagery from times past, yet convey that the journey for our learners to cross the finish line is not far. The use of numbers interspersed with text reflects the text-communication style of our times. The use of blue and green colors symbolizes balance, growth, and trust (Lurie, et al). The green light illuminated in the "go" is meant to promote action to move forward in a positive direction.
Collections
Two collections within the campaign have been created to allow for more than one way to deliver messaging. The "Overcoming Barriers" collection addresses the most common obstacles that adult learners face in their GED® journey and the solutions that adult education programs provide. The "Inspiration" collection aims to promote learner self-care while providing a caring and supporting call to action. Both collections have messaging that can be used in its entirety for flyers and emails or broken down into multiple short communications for social media blasts.
Assets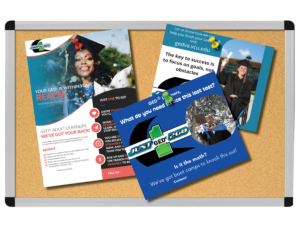 Colorful and cohesive flyers, emails, social media designs, videos, and video scripts have been created to allow for individual program customization. A kickoff webinar took place on February 10, 2022 to introduce the campaign to programs across the state, answer questions, and rally together as a group. If anyone has additional questions about GED® testing in Virginia or would like to watch the webinar, please contact Dr. Sue Mansfield at sue.mansfield@doe.virginia.gov.
Programs across Virginia are beginning to add the Just1_2GO logo to their websites, post messages, and distribute flyers. As we make a concerted effort to unify and drive our message of adult ed programming home to our learners, be sure to tag VALRC (@VAELN/@VALRCVCU) in social media and use the hashtag #Just1_2GO. For assistance with your promotions and community engagement efforts, please contact Katherine Hansen at kghansen@vcu.edu.
Let's blanket the state with our concerted efforts to reach our GED® test takers. Together we can bring every one of our adult learners across the finish line!
---
Reference
Lurie, I., Marsten, E., Becker, M., Arnold, J., & Dickinson, M. (2009). Web marketing all-in-one for dummies (1st ed.). Wiley Publishing, Inc.
---
Katherine Hansen, M.Ed., serves as the Communications & Community Engagement Specialist for the VALRC. She is currently pursuing an Ed.D. in educational leadership at Virginia Commonwealth University and is a certified TESOL instructor and Project Management Professional (PMP®). Katherine's career experience bridges the academic, nonprofit, and corporate worlds in global intercultural communications, teaching/training, and program/organization development.