From the VDOE: Recover, Redesign, Restart 2020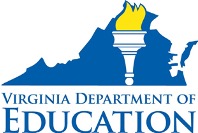 As schools and adult education programs make plans for instruction this fall, the Virginia Department of Education is committed to helping them keep equity issues front and center. The VDOE's Recover, Redesign, Restart 2020 guidance to school divisions places a heavy emphasis on addressing equity issues that have been made all the more clear by the COVID-related closures.
We encourage adult education programs to take time to consider the "Ten Return to School Equity Strategies" found on page 14 of the guidance and the implications for their own programming and staffing supports. We know that adult education programs are serving some of the most vulnerable families in our communities and appreciate the work you do every day to lift up your students.
Adult literacy has a proud history of working to overcome barriers and create opportunities for adults and their families. Your work is more important than ever!