Financial Navigators Help to Steady Waters During the Pandemic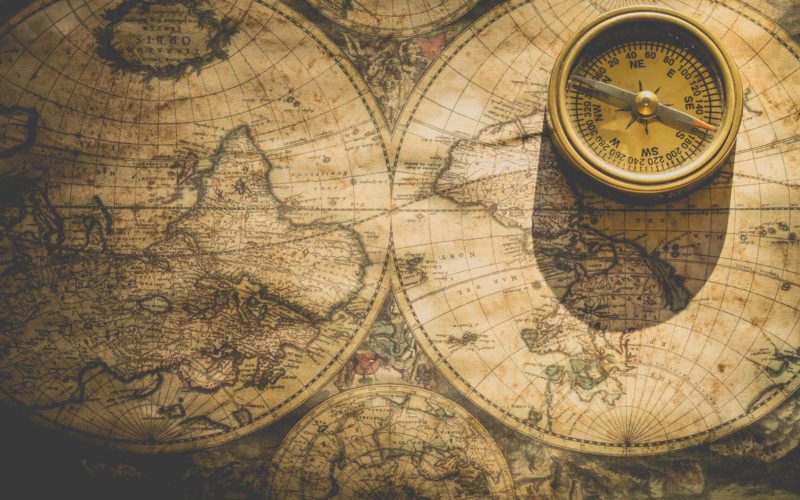 by Jonathan Gedeon
In today's world, there aren't many of us whose lives haven't been altered due to the pandemic. Whether impacted by the virus medically, socioeconomically, or both, none of us are unscathed. Many have experienced changes to employment, changes in income, a sudden job loss, unanticipated expenses, a health crisis, and even the loss of a loved one. The ability to process even small tasks, let alone prioritize complex issues, can easily fall by the wayside. Many shut down; others might reach out to a friend, family member or loved one to ask for help. When combined with the stressors of the pandemic, frequent changes in resource availability, and a less than complete understanding of personal financial concepts, it can quickly become a recipe for an even greater disaster.
The Financial Navigators program was created to address many of these challenges. Our sessions take a person-centered approach in which the navigator works to connect with the client and carefully listens, asking questions to help determine the client's needs and work toward removing some of the stress of uncertainty from the situation. Navigators are under no time constraints when working with clients. Instead, they are encouraged to help community members as individuals, recognizing that each faces their own unique set of challenges.  Navigators work toward helping the client establish priorities based on what the client values. Once the client's individual needs have been established and prioritized, the Navigators provide support in connecting clients to both local and national resource partners.  Additionally, the referrals made are specific to each client's distinct financial needs. Our highest amount of referrals are made to resource partners providing services in the areas of rent and mortgage assistance, utility assistance, food, employment services, and unemployment benefits. However, the goal of the Navigators is not to provide a sea of resource referrals. Instead, Navigators work with each client to create a tailored, individualized action plan containing resources for each of the client's personal finance needs. For each program, clients learn what to expect, when to apply, expected timelines, when and where to access the resource, as well as what documents or information the resource provider may need. Recognizing that this can be a lot to take in all at once, our action plans also include a customized summary for each referral.  
In addition to providing for basic needs and assistance programs, Navigators focus on offering access to additional education and personal financial resources. These resources offer opportunities for our community members to grow their financial knowledge or understanding. For example, some simply want to learn how to best avoid becoming a victim of identity theft, learn how to budget better, learn how to do their own taxes, learn about savings strategies, discover what debts they owe, or learn how to improve their credit. The Navigators are empowered to provide basic financial information on these topics and also provide local and national resources that best fit the clients' need. The work doesn't just address the immediate needs in times of crisis, providing short term fixes. It builds upon that experience, navigating clients from crisis to stability to resilience. 
"My believe is that financial resilience is built on the financial capacity of an individual and their personal support system of friends and family."
Even outside the context of a global pandemic, the financial stability of an individual depends largely on how they react to sudden or unexpected events that directly or indirectly impact their household's finances. In short, financial resilience plays the most critical role in determining future success and stability. "My belief is that financial resilience is built on the financial capacity of an individual and their personal support system of friends and family," says Jonathan Gedeon; Capital Region Program Manager of Human Kind. "This knowledge, when coupled with access to resources, can often be the difference between moving forward or falling into a downward spiral of debt and instability." 
HumanKind is the partner agency working directly with the City of Richmond's Treasurer's Office of Financial Empowerment, led by City Treasurer Nichole R. Armstead. "It has been a vision to help connect residents to the resources available within the community, but not many residents know where those resources reside," said the City Treasurer. This program facilitates "Financial Navigation," creating a connection between residents and resources they need now more than ever before.     
Both HumanKind and the Richmond City Treasurer's Office of Financial Empowerment are not new to the challenge of providing financial literacy to adults. HumanKind currently offers both the Ways to Work program and the Financial Opportunity Center program. Both programs teach financial literacy as a core component of success. For more than 20 years, HumanKind's Ways to Work program has coupled financial literacy, credit knowledge, and case management with character-based vehicle lending. Helping individuals gain access to financial knowledge, transportation, community resources, new career opportunities, and a more secure financial future. HumanKind offers its Financial Opportunity Center program in partnership with the Local Initiatives Support Corporation (LISC). This program offers no cost, coaching services focused on income and asset building. HumanKind's Financial Opportunity Center takes a big picture approach in helping individuals, meeting individuals where they are now, and helping them progress toward long term goals. Participants in this program are assisted through an integrated service model with one coach providing services in the areas on employment and career advancement, financial education, access to community resources, and assistance in locating supports needed to help individuals attain big picture goals over a 3-5 year period.
Since 2018, the Richmond City Treasurer's Office of Financial Empowerment (OFE) under the leadership of City Treasurer, Nichole R. Armstead has worked to create services to promote awareness around the importance of Financial Literacy. Financial Wellness only recently became a required high school elective; however, we have a current population working to navigate their finances that were never afforded that basic instruction. This creates a disproportionate gap in the understanding of maximizing income, leveraging resources, and building wealth. The need for Financial Literacy is tremendous for an entire population; however, through these efforts it is our hope that we are minimizing the gap. 
Among those efforts the City Treasurer's OFE launched an Elder Awareness campaign to alert seniors of common financial scams where their demographic is a target audience. In addition, they launched the City of Richmond's first Financial Literacy Fair, where adults learned more about opportunities to manage their resources more effectively, attended free workshops, and met with a financial counselor. The Financial Literacy Fair was such a success that it will be held virtually this year during Financial Literacy Month. Most recently, they have launched the Financial Navigators programs in partnership with HumanKind and are continuing to look for additional resources to help equip residents toward financial stability and ultimately financial independence. 
Since our start in January, Financial Navigation has continued to evolve, both in the resources provided and methods used by the Financial Navigators. Most importantly, utilizing our time in each of the 245 sessions conducted has allowed us to not just provide resources, but also to connect to the community, and take time to learn from our community members. Valuing their existing knowledge of resources and focusing on expanding their understanding of personal finance resources, we hope that they may take that information and use it not only to help themselves, but also to spread the word to their community that the navigation program is here to help. While we are just beginning, our navigators have already made 1,570 referrals, each representing an opportunity to fill a critical need for one of our community members. We can share with certainty that the Navigator Program is working based the overwhelming response of our clients. In fact, many participants have completed an interest form, just to request a call back so that they can thank the navigator who helped them. But the strongest indicator of success is the volume of incoming referrals. Even individuals who reported that the Financial Navigation services did not have the specific resource they needed responded that they have shared the service with a friend or family member.
Financial Navigation is available in the Greater Richmond area. To request a session with a Richmond Financial Navigator, you can visit:
Online: finnav.org/rva
Phone: 804-646-MORE (6673) 
If you are interested in bringing Financial Navigators to your region, learn more from our national partner www.cfefund.org/project/financial-navigators/. 
---
As the Capital Region Program Manager for HumanKind, Jonathan Gedeon leads the operations of the Financial Navigation, Employment Navigation, Volunteer Income Tax Assistance, Ways to Work, and Financial Opportunity Center programs. His work focuses on creating economic opportunity and eliminating poverty within the Greater Richmond area. Prior to accepting his position at HumanKind, Jonathan worked for more than nine years preforming and supporting financial and housing education services at one of the nation's largest providers of non-profit financial education and counselling services. Jonathan holds a B.S. in business administration and management from Virginia Commonwealth University and an A.S. science from Piedmont Virginia Community College.