A Journey to Find Adult-Relevant Phonics and Phonemic Awareness Materials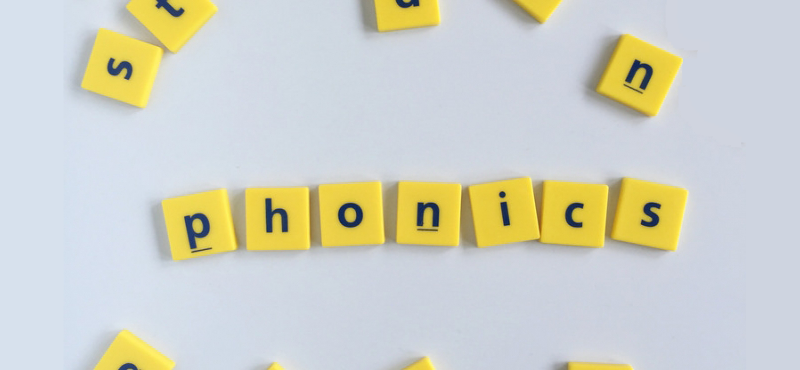 by Cathy Cabrey
I had been teaching English to adult emerging readers using traditional beginner English as a second language (ESL) books as guides for several years when my frustration reached a peak. The students, primarily from Afghanistan, were improving well with their speaking and listening skills, but their ability to read beyond a collection of sight words hit a wall early in the process. The instructional books I used (as do so many other ESL teachers) promoted the use of the three-cueing system for students to guess their way to a new word. Pictures, context, and first-letter sounds, however, do not create real, usable reading skills and my ESL students had no ability to progress to levels beyond my classes without learning how to read.
I spent a lot of time researching different programs that focus on teaching English language learners how to read independently. Some were very costly and difficult to apply in the classroom while others were not focused on the adult learner. The one that piqued my interest the most was abcEnglish, created by Jennifer Christensen. I reviewed the sample lessons and books and was quite impressed. I signed up for a 30-day trial and was convinced this could change how I teach students to read forever. 
According to the research in The Science of Reading: A Handbook (Snowling & Hulme, 2005), it is very important to include phonics and language comprehension to effectively and efficiently teach students to read. I am seeing a lot of states around the country already incorporating this approach into their curriculum for K–12 students. To boil it down:
Decoding + Language Comprehension = Reading Comprehension
At my suggestion, The Rappahannock Area Regional Adult Education (RARAE) program piloted the abcEnglish program for the 2020–2021 academic year and I was the sole teacher to use it in the classroom. During this year, five of the top ten most improved students in the RARAE ESL program were in my pre-literacy and emerging-literacy classes, which were taught 100% online. 
The key features that sold me on the program were:
Systematic and sequential phonics skill-building

Phonemic awareness training

Segmenting & blending sounds

Decodable, connected text for reinforcement of new skills

Diverse images, adult & English language learner (ELL) friendly

Simple pages/screens without extraneous information to distract learners

Built-in teacher prompts and instructions within each lesson

Techniques that break the guessing habit

Placement and assessment tests for progress-tracking

4 levels

Consonant and vowel sounds with simple CVC words

Blends, vowel teams, silent e rule, r- and l-controlled vowels

Multi-syllable words, consonant & vowel patterns, trigraphs, digraphs and silent letters

Word

morphology

Fast-track option for students who have decoding skills in their own languages

Online library of vocabulary, grammar, and real-life stories for developing language comprehension

Suggested lesson plans

Updated on a regular basis
abcEnglish is based on The Science of Reading at its core, but specifically designed for adult English language learners. You can read about the research that went into the program's development here and how it is used in the modern ESL classroom (both in-person and online) by clicking on the links: 
o   Includes a case study of 5 students using different methods
Teaching adult ESL students to read can seem like a daunting task, especially to students with very little experience in the English language or those without decoding skills in their heritage language.  
But even students who are in higher level ESL classes struggle with the basic phonics skills needed to read new, more complex words without an instructor's assistance. They count on their ability to memorize instead of sounding out/decoding new words. An understanding of phonics would allow them to head to community college or advanced schools with true reading skills and increased confidence in their abilities to succeed. 
I highly suggest incorporating a literacy program like abcEnglish that supplements your current teaching experience and expertise with the phonics skills your students need to meet all their English language goals without limitations.
---
Reference
Snowling, H. C., & Hulme, C. J. (2005). The science of reading: A handbook. (1st ed.). John Wiley & Sons, Incorporated.
---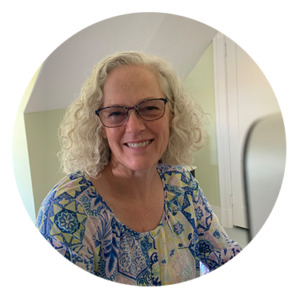 Cathy Cabrey started teaching English language learners as a volunteer in 2015 at the Campagna Center's New Neighbors program in Alexandria. She began teaching as a professional in 2019 at the Rappahannock Area Regional Adult Education in Fredericksburg where she still works today as an instructor and Literacy Mentor for fellow teachers. Cathy has a B.S. in hotel administration from Cornell University and a graduate certificate in teaching English as a second language from George Mason University.