Kahoot!
What is it?
Kahoot! is a free, game-based learning platform designed to promote social learning. Kahoots can be created as quizzes, discussions, or surveys and students can compete as individual players or in teams. Instructors can track student progress through the assessment features in the platform. More features are available in paid subscriptions.
How do you obtain Kahoot?
Kahoot! can be downloaded for desktop, and the mobile app can be found on the Apple app store and Google Play.
What are the benefits?
Kahoot! provides an engaging, interactive way to check student knowledge.
Kahoot! gamifies learning.
It's quick and easy to use.
What are the drawbacks?
The instructor has to register to use it. You may receive junk mail after you register for Kahoot!.
Some of the more advanced assessment features are only available in the paid versions.
How can Kahoot! be used in education?
Great for end-of-course reviews.
A quick way to check for understanding.
Useful for taking polls.
Step 1
The instructor starts the game.

Step 2
Participants enter using the PIN.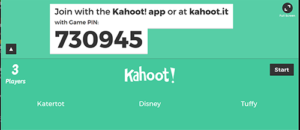 Step 3
Participants answer the questions.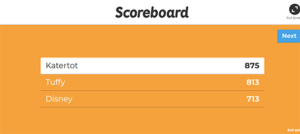 Step 4
Kahoot displays the score after each question.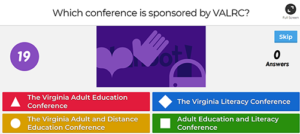 Step 5
Players are ranked at the end of the game.
Resources
12 Ways to Use Kahoot! In the Classroom
8 Ways to Use Kahoot! Beyond the Basics