New Course! USA Learns Access America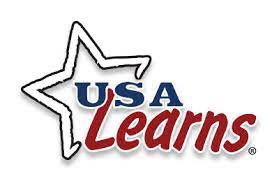 USA Learns has a new course! Access America is a course for students with an intermediate level of English who want to improve their language skills while learning about how to succeed in the United States. The course includes more than 100 videos, along with vocabulary, speaking, and grammar instruction. Follow the progress of an immigrant family as they learn about life in their new country, and practice English skills for everyday activities like using public transportation, renting a home, banking, and getting children into daycare and public school. The course also covers important workplace topics like searching for jobs, interviewing, job skills, and how to find the right career. In addition, Access America teaches the English language you need to improve your digital skills, with information about computer security and instructions for how to use many useful websites and apps. Sign in or create an account at usalearns.org to get started with this free course.
Additionally, USA Learns has also recently optimized their courses for mobile learning!