Civics Instruction Through Diving Deep

by Keira Zirkle
One of the most exciting aspects to teaching ESOL adult learners is the multiple facets of learning that occur in a classroom. There is the challenge of teaching both naturalization preparation and workforce development to ESOL adult learners. In addition, COVID-19 and online distance learning has reduced student numbers to less than half, but the population served still retains a robust diversity of languages, ethnicities, and nationalities.
The Education and Workforce Development (EWD) program within Catholic Charities, Diocese of Arlington has risen to the present challenge, rapidly producing online trainings to our volunteers and students for what is currently completely online learning. 
There are facets of:
Teaching languages, from Oromo, Amharic, Spanish, Dari, Farsi, Pashto, Urdu, French etc. to English. 

Students and teachers learning from each other the differences of English vocabulary and grammar, and how that translates to perception of gender and social status.

Teaching cultural and societal norms of the United States. 

Teaching cultural and societal norms of Northern Virginia, DC Metro area. 

Learning cultural and societal norms of El Salvador, Honduras, Pakistan, Afghanistan, Eritrea, and more. 

Learning, understanding, and teaching of how gender, socio-economic status, race, and government and media influences can and will affect how to live and receive information. 
All our courses have an opportunity to teach civics instruction to our students offering bits of history, government and civil teaching, and the naturalization process and preparation. But beyond that, there is the challenge to learn and grow to be accepted and safe within the United States. This extends beyond the teaching of, for example, what a police officer looks like versus a firefighter. It expands to including questions of, "What were police and firefighters like in your native country?" It then unfolds into, "Have you seen or heard the firetrucks or police cars around your home? Do you understand the difference between the two?"
This deeper line of inquiry for asking students questions, even at a Basic English proficiency level, engages students and teachers together in a civics discussion that can evolve into addressing equity and how individual context is different for each student. At the beginning of quarantine, I included more discussions such as, "Have you seen the news today or yesterday? What did you think about it?" I consider this practice to be an integral part of teaching that I urge all volunteers at EWD to employ at least a few times per semester, if not to the extent that I employ it.
Teaching Strategy of Diving Deep and Showing No Fear of "Bad Dinner Topics"
No matter what level of English proficiency students are, I start the beginning of one class a week with a current article from the news (using a midline political news source). With Basic and Low Beginner proficiency levels, we break down an article into parts, along with plenty of pictures and simplified language to help make the article clear to the students. The students get a copy of the article with the pictures and a list of words that they should use dictionaries and translator apps to help them fill out the list of words. Sometimes an entire hour is spent on this exercise because once the students translate the article and have worked through comprehension questions, a discussion occurs.
"What do you think?"

"Is this good?"

"Is this bad?"

"What do you think it means for your family?"

"What do you think it means for your community?" 
This exercise integrates not only the students' own experiences and previous knowledge, but also includes questions that involve civic instruction and topics of equity too. 
In our EWD program, we started integrating this dive into inquiry method due to how politically charged our environment was getting (especially in Northern Virginia) and how the students were cooped up in their houses for long periods of time due to COVID-19. The ability to talk, use hand motions, and pictures to try and explain what the students were feelings elevated the activity to be an intense learning experience that carried over to the class environment. 
The strategy takes time, preparation, honesty, and patience. From an administrative viewpoint, the strategy (depending on the article) requires volunteers to receive training on tolerance and how to contain student emotions when they rise. Most of the teachers in our own program do this only once to several times a semester depending on the English class level and time available to prepare. From a teacher standpoint, despite the work, the payoff is immense. The strategy promotes civil engagement, reading comprehension, research skills, vocabulary development, writing and spelling practice, practice conversing in English, and much more. The development of students' connection of their own language to English plus the building of relationships through the discussions with the other students and the teacher lets the rest of class run more as a familial cohort. 
There is always so much teachers can offer to students, but in this case, it truly is a marvel to see what the students can offer the teacher through this strategy. 
At Education and Workforce Development (EWD), within Catholic Charities, Diocese of Arlington, our program offers several different classes to adults. These adults are often first- or second-generation immigrants. We offer ESOL courses, Naturalization Preparation courses, and Workforce Development courses like: GED®-preparation, Child Care certification, Basic Computer Literacy, and CompTIA IT Fundamentals and A+ certifications. 
Our program focuses on offering these courses to adults from various ethnicities, nationalities, languages, and countries. Our program has changed dramatically since its beginning, from being small and servicing and teaching only Spanish-speaking immigrants, to serving 1,497 students last fiscal year, and again to COVID-19 and online-distance learning reducing our student numbers to less than half; but still retaining robust diversity of languages, ethnicities, and nationalities.
Education and Workforce Development rose to the challenge, rapidly producing online trainings to our volunteers and students for what was to be completely online learning. Currently, EWD is still only offering online courses.
Basis for the Teaching Strategy: 
Bunning, L. (2014). The development of intercultural communicative competence: Community-based communication investigations in a beginning-level adult ESOL course. (Order No. 3631348). [Doctoral dissertation, Lesley University]. ProQuest Dissertations Publishing.
Crump, A. (2014). Introducing LangCrit: Critical language and race theory. Critical Inquiry in Language Studies, 11(3), 207-224. DOI: 10.1080/15427587.2014.936243.
Howard, L.  (2020/2021). California EL civics: Seizing the opportunity to integrate performance-based assessment. COABE Journal: The Resource for Adult Education, 9(2), 32-37. 
---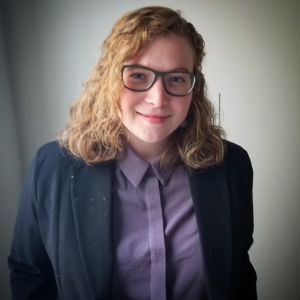 Keira Zirkle is the Off-Site ESOL Coordinator for Education and Workforce Development at the Catholic Charities, Diocese of Arlington. She has worked in migration and refugee services and as an instructor and curriculum writer for education and workforce development. Keira has taught Basics and Low Beginner ESOL classes, Basic Computer Literacy to ESOL students, Child Care Certification for VA for ESOL, and GED® Science Prep for ESOL students. She now focuses on coordinating classes, students, tutors, and teachers for ESOL classes and naturalization courses.