High School Equivalency (HSE): Featured Instructional Resources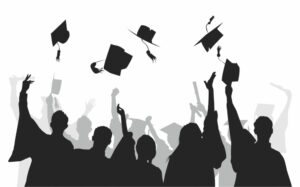 HSE is an option for adult learners seeking a high school diploma to demonstrate their knowledge and skills which would have been acquired in the high school curriculum. Upon passing a HSE test, they earn an equivalency credential. In Virginia, it is called a certificate.
In Virginia, adult education programs offer HSE programming in three formats: GED® preparation, National External Diploma Program (NEDP) facilitation, and Spanish HSE preparation. 
GED® Preparation
GED® Website: This website provides essential information about the test to both learners and instructors. It also provides professional development and guides for educators. Learners use this website to schedule their tests, access their scores and testing information, and request a transcript.
GED® Virginia: This website provides specific information about GED® testing in Virginia.
Sample GED® Lesson Plans: Florida's adult education instructor handbook includes sample lesson plans focused on the 2014 series GED® test and address writing in different subject areas.
NEDP Facilitation
The National External Diploma Program (NEDP) is a competency-based, applied performance assessment system leading to an Adult High School Diploma. Administered by trained local or regional adult education program staff, the blended assessment evaluates the reading, writing, math, digital literacy, and workforce readiness skills of participants in life and work contexts.
NEDP CASAS Website: This website provides more information about the NEDP and its role in adult education.
National External Diploma Program in Virginia Guidelines: This document provides information on NEDP policies and practices in Virginia. 
10 Important Things to Know about the NEDP: This article, written by Virginia's CASAS NEDP trainer,  expands on common knowledge known about the NEDP and dives into important characteristics of the NEDP program, exam and facilitation. 
What They Don't Tell You in NEDP Training: This article is an interview of three NEDP practitioners that sheds light on important aspects of the NEDP learned through years of experience.
Spanish HSE Preparation
VALRC's Spanish HSE Resource: This webpage provides information and guidance on various aspects of Spanish HSE preparation, including instruction. 
For more resources related to reading instruction, please search VALRC's high school equivalency (HSE) resource bank.