Photomath

Photomath is a free app that allows users to scan math problems and get instant results with step-by-step instructions on how to solve those problems.
What are the benefits?
Photomath includes instructions on how to solve the problem.
Photomath contans a smart calculator and a graph to help solve problems.
Photomath is available in 30+ languages.
It is simple to snap a photo of a math problem and get an answer.
What are the drawbacks?
Students may use it to cheat or shortcut homework assignments.
It is unknown if photomath is accessible.
Popup ads occasionally appear when you are tyring to solve a problem.
Further explanation and animated explanation are only available in the paid version.
How can it be used in education?
Teachers can use it to reinforce concepts taught in class, individualize learning, or to accelerate learning.
Students can use it to find step-by-step instructions if they are stuck on a problem.
Step 1
Scan your math problem.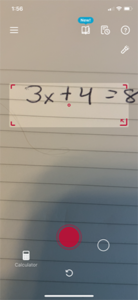 Step 2
Photomath solves the problem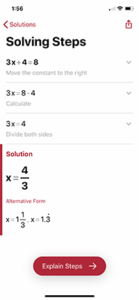 Step 3
Photomath gives an explanation.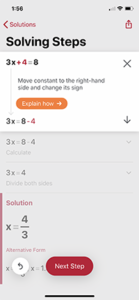 Resource
Photomath Review