Libraries are For Everyone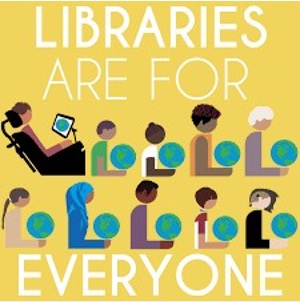 by Dr. Nan Carmack
The American Library Association promotes the slogan, "Libraries are for Everyone!" and it is certainly true. While entering a building brimming with books may feel intimidating to a new reader, your public library is eager to support you, as a teacher or tutor, and your student, as a learner. Virginia Public Libraries offer many resources for that very purpose.
Most libraries have places where you can meet with your student; many have special low literacy high interest collections; and all have access to the following learning platforms through the Library of Virginia. Local public library cards are required to access some of the products. We recognize that privacy is paramount, and all public libraries have legislation protecting patron records. However, we also recognize the reluctance of some to provide any personal information. If this is a concern for your student(s), feel free to ask for a meeting with the library's Director, and they will help create a work around. In fact, meeting with the Library Director to get a full scope of what a particular library might have beyond the resources mentioned is useful.
For non-native English learners, explore these learning platforms:
1. Rocket Languages (requires a library card)
Found at www.finditva.com on the High School, Adults, and Index pages or on your library's website
Online, self-paced, English learning in two languages: Spanish and Japanese
Online, self-paced, English learning in low-Lexile English for those with basic English speaking skills
Best used in an environment in which a student can practice speaking aloud— requiring a microphone-enabled device
Lessons can be worked through together or independently.
The Lexile Framework® for Reading is a scientific approach to measuring both reading ability and the text complexity of reading materials on the same developmental scale. Educators use Lexile measures to match stu-dents with text, putting them on the path to success in school, college, and careers.
2. Universal Class is an online learning platform that must be accessed through your library's website. (requires a library card)
Classes are self-paced and may be taken independently or with a tutor.
Classes include ESL Basic Grammar, ESL Basic Writing Skills, and ESL Grammar Skills courses 1 through 5.
Instruction includes a U.S. Citizenship test preparation course.
Courses are all in English with both written and video presentations of the material. This platform offers many high-interest, low Lexile opportunities for both English speaking and non-native speaking students, without a library card.
3. ReadIt! is an information database where tutors and students can find short articles on topical subjects to read and discuss (no library card required in Virginia).
Found at your library's website or at www. finditva.com on Middle School, High School, Adults, and Index pages
Translate feature: translate any article into any language using the "translate" button for comparison exercises and independent learning
Low-Lexile content on civics and culture, life skills (including citizenship require-ments, currency, etc.), literature and science
"Listen" feature highlights text being read as it moves across the screen (although it is robotic and reads titles and sidebars as well, which is sometimes confusing)
Useful downloadable/printable student worksheets and reference guides as well as a thorough description of features
Local public libraries can also help tutors navigate and understand these resources. Most provide professional development guidance either to an individual tutor or to a group. Additional resources to address organic learning challenges can be found at www. finditva.com on the Inclusive Resources page, including dyslexia, autism, and audio/visual impairments.
Virginia's public libraries are committed to community success—for every individual—and are eager to serve educators and students.
Please accept the thanks of the library community for your work with Virginia's adult learners. We are here to support you and them!
---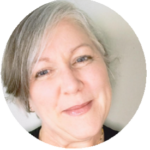 Dr. Nan Carmack holds a B.A. in education from the College of William and Mary, an M.L.I.S. from Drexel University, and an Ed.D. from the University of Lynchburg. Dr. Carmack has worked in and for Virginia public libraries for 15 years. She believes that public libraries exist at the intersection of social justice and intellectual curiosity. Her mission is to connect public libraries to organizations and individuals pursuing the same.
---