Food Insecurity and Safety Net Options

by Michele Thomas
"It is important that the conversations about hunger continue to extend into our community spaces."
One of the most prominent issues that Americans face is the threat of not having enough food. In some cases, there may be food to eat; however, the affordable choices are often the least healthy. Issues such as food deserts, lack of transportation, and embarrassment often keep people in a cycle of need. It is hard to ignore that more than half of the households that receive benefits through the Supplemental Nutrition Assistance Program (SNAP) in Virginia have income, often from employment. Many find it difficult to balance their opinion of food stamps with the reality of whom SNAP serves. Those of us that work within the vast social service network understand how important it is to change perceptions. We work hard to ensure that the vulnerable have access to our safety net programs. Virginia's SNAP caseload represents at-risk groups that include the elderly, disabled, and children.
SNAP is supplemental—benefits are determined based on many factors and are approved for various amounts. The only reliable way to know ones eligibility for the program is to apply. People are occasionally discouraged because of misunderstandings regarding the criteria. We encourage the application process because this allows an eligibility professional to review a case in accordance to program rules. For those who are still not sure they want to go through the application process, there is a screening tool available at CommonHelp VA. Once the website is accessed, users should scroll down, select the "AM I ELIGIBLE" button, and follow the directions. While this is not an official decision, it does assess the information entered against general program rules. Again, we encourage application submission, which allows a full determination based on individual circumstances.
It is important that the conversations about hunger continue and extend into our community spaces. This will not only educate those in need as well as the general public, but will also help to destigmatize it. SNAP continues to evolve in order to keep pace with the needs of families. Food insecurity is a problem and access to healthy affordable options remains a challenge. Some farmers' markets accept SNAP as a form of payment for fresh produce and benefits can be used online with certain retailers to purchase groceries. Benefits spent on food are also a vital source that support local economies.
"As a community, we must work together to remove the stigma of hunger. SNAP is part of the solution."
If you need more information about local food assistance options, 2-1-1 Virginia is an excellent resource. Feeding America can assist in locating food banks in your area. As a community, we must work together to remove the stigma of hunger. SNAP is a part of the solution. If you know someone that may benefit from the program, please encourage them to apply.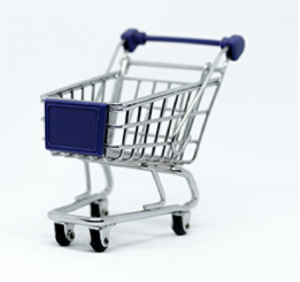 The Commonwealth has been a trailblazer in actively working with the community and seeking innovative ways to engage the public. Partnerships with non-profit organizations, schools, and local departments of social services have raised awareness of benefit programs and resources such as SNAP. For over a decade, Virginia residents have had the opportunity to apply for SNAP benefits online. The application is accessible using CommonHelp VA—this includes holidays, weekends, and late nights. Another option is the Enterprise Call Center, available at (855) 635-4370, Monday – Friday from 7:00 am – 6:00 pm. Local departments of social services also accept SNAP applications by mail, fax, and in-person.
To apply, fill-out and submit a signed SNAP application and complete an interview (additional information may be requested). Once all required documentation is received, a determination of eligibility for the program is completed. In most instances, a decision is rendered in 30 days or less.
Central Virginia Food Resources
2-1-1 Virginia is a free service that can help you find the local resources you need. Open 24 hours a day, seven days a week.
Feeding America offers information about Hunger in America as a tool to assist in finding a Food Bank in your area.
Apply for the Supplemental Nutrition Assistance Program (SNAP) and other benefit programs open to Virginian residents at CommonHelp VA.
---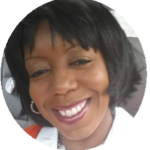 Michele B. Thomas is employed with the Virginia Department Social Services and has a degree public administration. She has more than twenty years of experience in benefit programs, which includes SNAP, and has worked extensively in Adult Service programs. Michele is a member of the American Public Human Services Association (APHSA), Virginia Benefit Programs Organization (BPRO), and a proud member of Zeta Phi Beta Sorority, Incorporated.