Exploring the Ties Between Health and Literacy: Using Cancer as a Content Area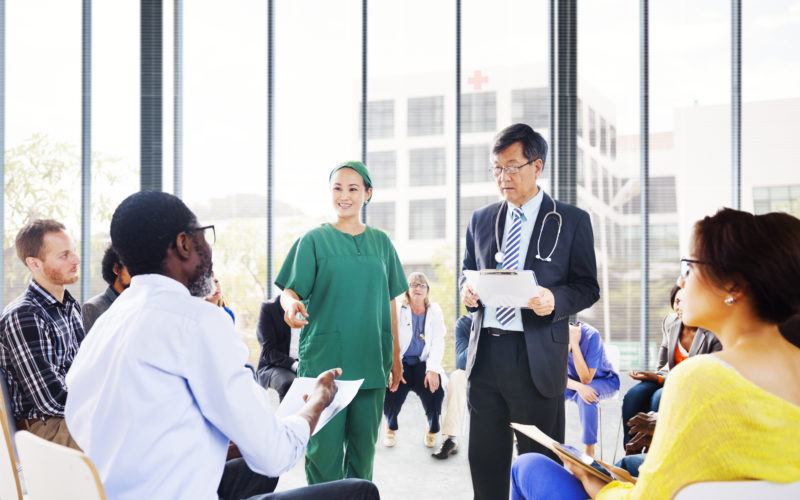 What happens when breast and cervical cancer issues provide the content around which reading, writing, speaking, and math skills are learned and practiced?
What happens when adult learning centers are the location of in-depth breast and cervical cancer health education programs?
HEAL:BCC stands for Health Education and Adult Literacy: Breast and Cervical Cancer. It is a project of World Education in cooperation with the Centers for Disease Control and Prevention. HEAL:BCC is a model for introducing health content in adult literacy classrooms and collaborating with local health providers. The HEAL:BCC curriculum (materials and classroom activities) is designed to help adult learners better understand health information, navigate the healthcare system, advocate for themselves, and help family members and friends understand issues of breast and cervical cancer and access needed services. 
Earlier this year, World Education and a group of 16 adult learning centers in the eastern United States completed a collaboration to implement and evaluate the HEAL:BCC model. The programs participating in Virginia were Brunswick County Even Start, Fairfax County Public Schools Adult and Community Education, and Charlottesville City Schools Adult Education. 
THE HEAL CURRICULUM
The HEAL:BCC curriculum is divided into four units: Action for Health; Learning about Cancer; Breast and Cervical Cancer; and Taking Action. It is supported by an extensive arsenal of resources: over 70 pages in a ready-to-copy Student Journal, a student booklet: Passport to Health; a special dictionary; and numerous support books, posters, videos, websites, phone numbers, and other resource suggestions.
The materials are currently being revised based on feedback from the implementation projects. Teachers and programs will be able to order the curriculum directly from World Education when it is ready for distribution later this year.
The Health & Literacy Special Collection
What is it? The Health & Literacy Special Collection is a one-stop gateway to health information and resources for adult education practitioners. The site can direct you to free or low-cost materials or allow you to download them directly. From this site, you can find:
Health curricula and teaching activities
Guides for incorporating health into literacy education
Health brochures in plain English, or languages other than English
Information about the link between literacy and health status
Links to organizations dedicated to health and literacy education
Where is it from? The site is maintained by World Education, Inc., and is part of the LINCS program of the National Institute for Literacy (NIFL). The LINCS program is a national effort to provide Web-based access to information for adult literacy practitioners. The Health & Literacy Special Collection is one of ten collections of resources relating to specific content areas within literacy education.